PBVX
12 September, 2022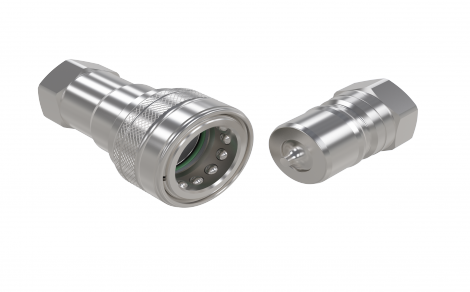 Designed according to the profile and performance of the ISO 7241-B standard, in addition to the series in carbon steel and brass (i.e., PBV1-PBVM), DNP says it also has its PBVX series, where couplings are made entirely of AISI 316 stainless steel with springs in AISI 302.
Assembled with new valve groups in sintered material, these couplings are equipped with FKM gaskets as standard.
They are also available with EPDM and FFKM seals on request, with the possibility to provide an FDA certification for alimentary use if needed.
As for all DNP couplings, protection caps are also available for this product, both in PVC and in aluminium depending on the needs.
t: +39 039 877451
e: info@dnp.it
w: www.dnp.it
---