Bosch Rexroth to buy HydraForce
30 August, 2022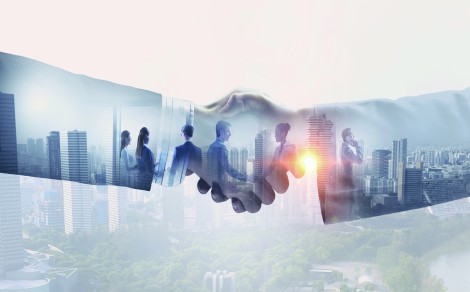 Bosch Rexroth has entered into a definitive agreement to acquire HydraForce, Inc., based in Lincolnshire, Illinois US. HydraForce's extensive portfolio of products complements the existing product portfolio of Bosch Rexroth's compact hydraulic business unit.
In addition to the compatible product portfolios, the regional sales structures of HydraForce and Bosch Rexroth also complement each other: Bosch Rexroth focuses on Europe, while HydraForce maintains a broad footprint in North America. The combined activities are expected to create a well-balanced entity in the two regions and will support further activities in the South American and Asia Pacific markets. Further, the addition of HydraForce will significantly improve Bosch Rexroth's global market access through indirect sales channels (e.g., distributors and systems integrators) which aligns with the long-term strategic target of Bosch Rexroth.
High demand
Bobby Reifman, managing director of the Industrial Group within Lincoln International, the investment banking advisor to business owners and senior executives of leading private equity firms, says: "Motion control businesses continue to be in high demand among the private equity community and global strategic acquirers as the importance of serving global original equipment manufacturing customers locally continues to accelerate."
Mike Terzich, president and chief executive officer of HydraForce, comments: "Lincoln's process execution was thoughtful and completely centered around what was best for us and for our employees. Lincoln's deep hydraulics expertise and understanding of the global fluid power landscape were critical to reaching this tremendous milestone."
Bosch Rexroth designs, manufactures and markets compact hydraulic components for applications such as earth moving, cranes, aerial platforms, agricultural machinery and industrial applications at its four locations in China, the US, Germany and Italy. It also provides electric drive and control technology, gear technology and linear motion and assembly technology, including software and interfaces to the Internet of Things. With locations in over 80 countries and more than 31,000 associates, the company generated sales revenue of around €6.2 billion in 2021.
The Bosch Group employs roughly 402,600 associates worldwide (as of December 31, 2021). The company generated sales of €78.7 billion in 2021. Its operations are divided into four business sectors: mobility solutions, energy and building technology, industrial technology and consumer goods.
Custom control solutions
HydraForce is a designer and manufacturer of compact hydraulic valves and solutions. The company's product portfolio encompasses cartridge valves, custom manifolds and electrohydraulic controls. HydraForce has created thousands of custom control solutions for a variety of off-highway industries, including farming, construction, marine, material handling, mining and forestry. HydraForce has rapidly grown since its founding in 1985. It employs around 2100 associates, mainly at its six production locations across the US, Brazil, the UK and China.
https://twitter.com/boschrexrothuk
https://www.linkedin.com/company/bosch-rexroth-uk/
https://twitter.com/hydraforceeu
https://www.linkedin.com/company/hydraforce-inc-/
---