Rockwell Automation and its partners drive digital transformation at Hannover Messe 2022
30 June, 2022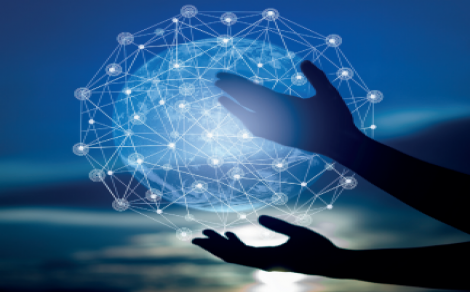 Rockwell Automation, Inc. showcased innovative technology and services on the stands of strategic partners Microsoft and Cisco at Hannover Messe 2022, from 30 May to 2 June in Hannover, Germany
Rockwell Automation and its ecosystem of partners brought their knowhow to match unique customer needs and accelerate digital transformation at Hannover Messe 2022. Customers benefit from a holistic, end-to-end approach, with integrated solutions that all come together with Rockwell Automation through what the company envisions as The Connected Enterprise Production System.
Through the Connected Enterprise, Rockwell Automation helps manufacturers and industrial operators capitalise on the promise of an ever-more connected world in the form of a more agile response to changing conditions: faster time to market; lower total cost of ownership; improved asset utilisation; enterprise risk management; and workforce efficiency. At Hannover Messe, Rockwell Automation highlighted collaborations with partners Microsoft and Cisco, as well as PTC and Ansys showcasing how manufacturing can be highly agile, smarter and sustainable.
"Partner ecosystems are essential to accelerate smart manufacturing to the next level of digitalisation," says Johannes Zu Eltz, vice president, global market access, Rockwell Automation. "Customers capitalise on the best technology available – from Rockwell Automation and our PartnerNetwork – to deliver exceptional results at all stages of the business lifecycle. Our expansive global community with local specialists, delivers customers unique solutions regardless of region or industry to improve productivity and agility in our rapidly changing environment. We are stronger together than we are alone."
Faster time-to-value
At the Microsoft booth there were three significant offerings on display, leading with the Plex Smart Manufacturing Platform, which is now available on Microsoft Azure in EMEA. FactoryTalk Design Hub, a next generation control systems design environment, and a preview of FactoryTalk Edge, which uses software-as-a-service to support edge-deployed applications, were also on the stand. All three solutions focus on industry relevant solutions that help improve industrial productivity, and leverage the power and scale provided by Azure to enable faster time-tovalue.
Together, Rockwell Automation and Microsoft are accelerating and simplifying the digital transformation of industrial enterprises with the state-of-the-art technology and resources needed to deliver better business outcomes. This relationship is important for industrial organisations that are seeking cloudbased offerings enabling new value creation across the industrial systems lifecycle continuum from design, operations and maintenance.
In the Cisco booth, Rockwell Automation showcased several demonstrations of cybersecurity solutions, including the edge computing architecture – Cisco Cyber Vision – that enables security monitoring. Cisco is a global leader in IT networking and security with a broad offering of production-proven products and solutions. Together, Rockwell Automation and Cisco are helping customers to navigate IT/OT convergence challenges and realise their complete digital transformation vision.
Rockwell Automation's strategic alliance with PTC is also driving new business opportunities in how industrial producers operate and, in the products, or services they offer. Rockwell Automation and PTC entered a strategic alliance to accelerate greater productivity through simplification collaboratively via FactoryTalk InnovationSuite powered by PTC. With the collaborative offering, companies around the world can transform their physical operations with digital technology.
---
AIR-TECH EXHIBITION


16 April, 2024, 9:30 - 18 April, 2024, 4:00




Hall 9, the NEC, Birmingham, UK

FLUID POWER & SYSTEMS EXHIBITION


16 April, 2024, 9:30 - 18 April, 2024, 4:00




Hall 9, the NEC, Birmingham, UK