AEMT launches BSI Standards Online Library
28 June, 2022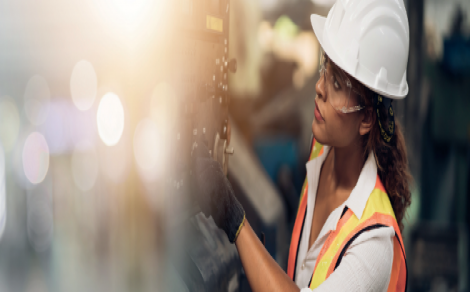 The latest edition to the Association of Electrical & Mechanical Trades' (AEMT) roster of available support to members is the newly launched online library of BSI Standards. Accessed via the main AEMT website, this dedicated portal allows members to identify, review and download any applicable BSI Standard along with its stipulations and requirements.
All the standards reproduced within the library are done so with the permission of BSI Standards Limited (BSI) under licence number 2021ET008. Having easy and direct access to the full complement of BSI Standards, is not only a huge asset for member companies, but it is also of significant benefit to their customers. When using an AEMT registered member for the ongoing maintenance and/or repair of any electromechanical equipment, end-users can be confident that information on the latest Standards can be readily obtained and appraised.
Drive towards a circular economy
Supporting the craft of mending and renewing electro-mechanical apparatus for its enhancement and reuse, the association is central in the drive towards a circular economy. As such, it is committed to ensuring its members have all the necessary guidance and information at their disposal, to help them deliver on the ever-growing needs and requirements of their customers.
This latest offering further complements the AEMT's wide-ranging package of support, which includes training courses, regular standards, compliance and accreditation updates, practical support on recruitment and skills development, a quarterly publication and annual buyers guide as well as regular meetings, seminars and its annual awards programme.
Established in 1945, the AEMT is the international association representing companies that manufacture, distribute, install, service, maintain, and repair all forms of rotating equipment. For more information, contact the AEMT on +44 (0)1904 674899 or at admin@aemt.co.uk
https://twitter.com/AEMT_Updates
https://www.linkedin.com/company/the-association-of-electrical-and-mechanical-trade/
---