Fit for the future
24 March, 2022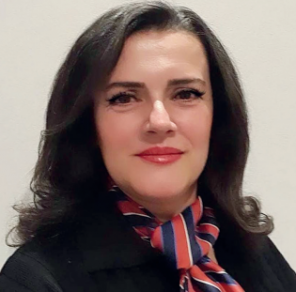 Meltem Soydan Middleton-Duff: "Above all, we want to equip our members, their engineers and end-users with the practical skills required to ensure that their compressed air installation is fit for the future."
The launch of a brand-new learning management system…the enrolment of the industry's first compressed air and vacuum technician apprentice. It's been a busy time for the British Compressed Air Society's (BCAS) Training and Development Committee. Meltem Soydan MiddletonDuff, the new chair of the Committee, who has also been appointed as a director of BCAS, talks about her new role, and what's in store during the coming year.
First, congratulations. What attracted you to the role?
The compressed air and vacuum industry is such a diverse sector and our products and services have a role to play in almost every industrial application. For young people, I'd like to demonstrate how our sector can offer a rewarding and fulfilling career. It's certainly something I try to instil in my four young daughters and show that with the right training and support, there are ample opportunities for progression – and there is always something new to learn each day. As the first female chair of a BCAS committee, I also want to see more female apprentices and graduates considering a career in our sector and hope that through the work of the committee we can continue to showcase the many opportunities available.
Last year saw the launch of the new BCAS learning management system (LMS). Can you tell us a bit more about the training courses that BCAS provides?
BCAS has long been recognised as a provider of training and development for engineers, technical professionals and users of compressed air. We provide a full range of specialist courses that are tailored to the needs of industry professionals, combining safe working practices, with specific guidance on all aspects of compressed air performance. Our specialist eLearning platform (elearning.bcas.org.uk/) provides practical training for compressed air and vacuum users, alongside a host of health and safety tutorials. In addition, we offer CPD-approved, blended learning courses, which combine online tutorials and training with guided learning and assessment by a BCAS qualified tutor. The courses are proving hugely popular, with many delegates commenting on how they can fit their training around their work commitments, by learning at a time, and a place which suits.
The Training and Development Committee has also been instrumental in the delivery of the industry's first, dedicated apprenticeship. How is the scheme progressing?
Bringing this new apprenticeship to market was a real collaborative effort. Working with our members and the Institute for Apprenticeships and Education (IfATE), the Committee has been instrumental in the development of the new Compressed Air and Vacuum Technician (CAVT) apprenticeship. It recognises the vital importance of developing the specific engineering skills required in the compressed air and vacuum industry, helping to release funding to develop the engineers of the future. In August, we were pleased to report that EAL, part of the Enginuity group, has been selected as the end point assessor organisation (EPAO) – and just last month, we were delighted to see the first candidate enrol. Owen Webb, from Alton Compressor Services Ltd in Fareham is the first young engineer in the UK to benefit from the scheme. His training will be delivered by Semester Learning and Development, also the first provider in the UK to run the apprenticeship – and we are looking forward to seeing how he progresses, paving the way for the next generation of skilled engineers.
What's next on the list for the Training and Development Committee?
We are now looking to improve and expand the range of training courses we provide, particularly around some of the new legislation and standards that will come into effect post Brexit. Our Diploma in Compressed Air (DipCAM) blended learning course continues to be popular, and we're hoping to broaden our offer to make it even more accessible. Above all, we want to equip our members, their engineers and end-users with the practical skills required to ensure that their compressed air installation is fit for the future – improving safety, energy efficiency and compliance.
Contact BCAS at Tel: 020 7935 2464 e-mail: info@bcas.org.uk website: www.bcas.org.uk
https://www.linkedin.com/company/british-compressed-air-society/
---