Talking Industry – IIOT, Communications & 5G
24 March, 2022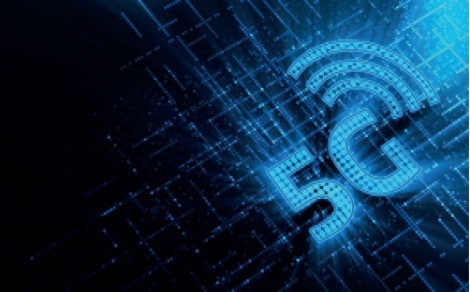 During DFA Media's recent Talking Industry virtual panel discussion on the topic of the Industrial Internet of Things (IIOT), Communications & 5G, DFA Media's consulting editor Andy Pye set the scene by pointing out that the word connectivity could act as a concise summary for the Industry 4.0 revolution.
From fieldbus to industrial Ethernet, from proprietary technologies to open standards, he explained that the evolution of network technologies has improved productivity and increased the interoperability of communication
Acting on information
Talking Industry panel member, Gilad Garon of ASOCS, spoke about 5G and 5G private networks in factories. "The first thing that comes to mind when we speak to people on the production floors or even people in financing about these things is the very obvious question 'why should we do it?'," he said. Garon added that to try to answer this question is largely about understanding Industry 4.0 within the wider context. He made the point that we often talk about Industry 4.0 as being concerned with collecting information. However, Garon explained that, in reality, most business owners "have tons information and they don't know what to do that". Therefore, he stressed that what many companies really want to achieve with 5G is not so much about collecting information but more about acting on that information in real-time. As an example, Garon cited an engine company in Taiwan, which ASOCS is currently helping to build a digital twin for four of its engines. "In this specific case, the level-1 basic training support engineer holds an engine in his hand, and using augmented reality he can get data on this specific engine – when was it made, what type of maintenance work needs to happen etc. So, the 'why 5G' question is not all about collecting information, it's about responding to something that matters."
Financial foundation
Another key topic during the debate concerned how companies can get started on their journey to greater connectivity. Talking Industry panelist Jonathan Orr of R&D Advisors explained how go about obtaining financial incentives and tax credits for development work related to advanced technology fields. Orr pointed out that the UK government has injected £10 billion into UK industry since 2000 in the form of R&D tax credits alone. However, he added that this is not the only source of funding, with a number of grant funds being available for innovation. "One of the reasons why I was excited to join this panel was because the Internet of Things and 5G are clearly right at the cutting edge of both industrial and domestic innovation," he said. Orr added that R&D Advisors can help businesses to gain access to this type of funding for innovation, whether the company in question is a start-up, a small business or larger organisation. Orr also explained that this UK legislation also covers part of European legislation, and even extends into the US and other countries.
More information on recent and forthcoming Talking Industry discussions can be found at: https://talkingindustry.org
---