SolutionsPT achieves Elite AVEVA Select Status for UK and Ireland
03 March, 2022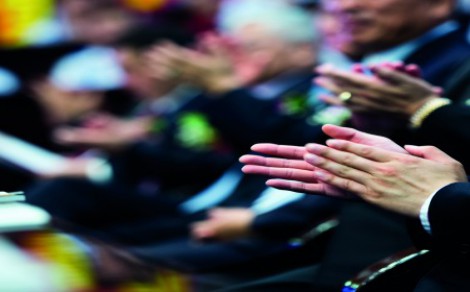 Digital Transformation partner SolutionsPT has underlined its commitment to drive continuous improvement and success for its customers and partners through the identification and deployment of world-class digital solutions by joining the AVEVA Select programme.
The Cheadle-based company has been the sole UK and Ireland distributor of AVEVA, the global leader in industrial software, driving digital transformation and sustainability, since 1991. With this announcement, SolutionsPT will be introducing the AVEVA Select co-branding to its UK presence.
SolutionsPT's CEO, John Bailey, comments: "AVEVA's world-class software offering is the powerful and industryproven software backbone of our vision for every industrial enterprise to successfully harness digital technology to maximise their human potential and achieve excellence in engineering, operations and asset management. The AVEVA Select programme recognises the expanding reach of software to achieve this vision and will help support our customers to leverage the full breadth of the AVEVA software portfolio in their unique digital transformation journeys. We're very proud to achieve the AVEVA Select partner designation for UK and Ireland as we continue to strive for digital transformation success for every enterprise."
The prominent status allows SolutionsPT to enable customers simplify design, optimise production, and maximise performance. The AVEVA Select brand designation is reserved for those partners that carry the widest variety of AVEVA solutions and is designed to provide solutions for the needs of the widest distribution of industries, including Food and Beverage (F&B), Consumer Packaged Goods (CPG), Smart Cities and Infrastructure, Mining, Paper and Pulp, Utilities, Water and Waste and Discrete industries.
Seamless support for customers' digital journeys
Georges Millet, EMEA partners vice president, AVEVA, says: "As an AVEVA Select partner, SolutionsPT is uniquely placed to empower customers and partners to derive maximum value from their digital investments through our extensive portfolio of cutting-edge solutions including Artificial Intelligence (AI), Industrial Internet of Things (IIoT), big data, digital twin, cloud and hybrid solutions. We have curated the AVEVA Select programme to ensure our distributors have all the resources available to capitalise on market opportunities and offer seamless support for customers' digital journeys. We look forward to strengthening our collaboration with SolutionsPT and further aligning our growth strategies."
By leveraging the breadth of the AVEVA software portfolio, AVEVA Select partners can take advantage of programmes designed to suit every product and solution specialisation in the engineering and industrial segments. The AVEVA Select Programme offers an effective way for partners to penetrate new markets and build upon existing solutions and local relationships. The growing worldwide AVEVA partner ecosystem consists of over 5,000 business expert partners who provide sales, delivery, and technology expertise that supports AVEVA's monitor & control, asset performance management, engineering, and planning and operation revenue growth.
https://twitter.com/solutionspt
https://www.linkedin.com/company/solutionspt/
---