The BFPA joins CAFA – Climate action for trade associations
02 November, 2021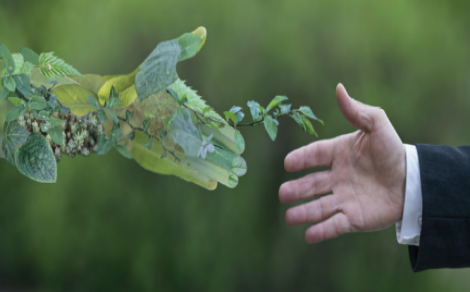 Whether it be the 'Race to Net-Zero' CSR, COP 26, Environmental Social Governance (ESG), Net Zero Carbon, Health & Social Impact, Circularity and Resilience, Whole Life Environmental Performance or any of the other plethora of different acronyms and schemes to help us on our journey towards a greener future, the challenges currently facing BFPA members and SMEs in general are enormous. As if Brexit and the COVID-19 pandemic were not enough of a challenge, we are now faced with increasing pressure to look at our respective environmental footprints and take-action to reduce them in line with what seem to be a wide and complex range of different targets being touted by various Governments, including our own. The UK Government is, of-course, especially incentivised to be seen to be acting on account of the fact that we shall be hosting the 26th UN Climate Change Conference of the Parties (COP26) in Glasgow on 31 October to the 12 November 2021.
For larger corporations with what are sometimes whole departments dedicated to addressing such issues, the environmental lobby is a great opportunity to not only 'do their bit' in reducing climate change, but also to derive positive PR and attract the lion's share of young new recruits who are now actually selecting their next employer on the basis of their green credentials. However, if you are a small outfit, still recovering from the impact of both COVID-19 and trade complexities arising from Brexit, not to mention supply chain problems, the situation can be orders of magnitude more challenging .
Positive environmental benefits
In fairness, whilst accepting that, out of necessity, most BFPA members continued to work throughout the past two lockdowns, the impetus that the process gave to what some would call 'well over-due hybrid working practices' clearly demonstrated that the positive environmental benefits of not travelling hundreds of miles to attend a two-hour meeting and then driving all the way back whilst sitting for what might be hours in endless traffic jams, were, indeed are, very significant. However, this is all very easy to say and much harder to put into practice. It can involve very significant changes to the operational aspects of a given business along with the associated governance and management systems.
To do our bit in helping to address this process, the BFPA has joined CAFA; (Climate Action for Trade Associations), an organisation specially established to help membership organisations address the 'race to net zero' and, equally importantly, to help them to help their members, most of whom are rersource-stretched SMEs, to do the same. Some of the resources provided by this organisation are specifically aimed at SMEs who, whilst accepting that there is a need to improve the sustainability of their activities, are not entirely sure where to start. For instance, there is a simple algorithm which can be used to establish and subsequently monitor an organisations own carbon footprint; a so-called, carbon calculator. The BFPA is currently at the start of its net-zero journey, but organisations with an interest in learning more about this initiative should contact the Association on 01608-647900.
Chris Buxton, outgoing CEO, the British Fluid Power Association (BFPA).
https://twitter.com/bfpaofficial
https://www.linkedin.com/company/british-fluid-power-association/
---