Tecnologie Industriali merged by incorporation into Duplomatic
27 July, 2021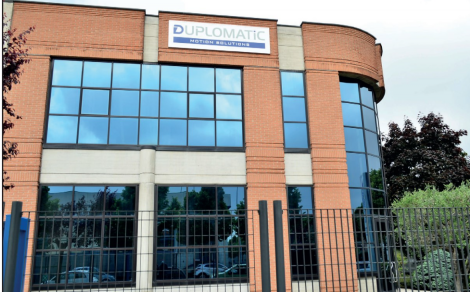 Duplomatic MS Spa has announced that the merger by incorporation of the subsidiary company Tecnologie Industriali Srl, based in Padua, Italy, into Duplomatic itself was implemented on 1 June.
The incorporation is part of the Duplomatic brand-strengthening strategy to be the global reference for all products and applications in the industrial sector and of the broader corporate redefinition process of the group headed by Duplomatic MS Spa, aimed at better exploiting the operational, administrative and corporate synergies.
Strengthened geographical presence
Tecnologie Industriali Srl is an established manufacturer of complex systems for the metal forming and presses, recycling, offshore and oil & gas sectors. Its integration allows Duplomatic's Hydraulic Systems Business Unit –which has always been present in the machine tools, plastics and rubber machines, steel and energy sectors – to strengthen its geographical presence and its technical skills, to offer an increasingly complete and qualified service in the development of hi-tech customised solutions.
Due to this operation, Duplomatic's Hydraulic Systems BU now becomes one of the main Italian players in the design and production of customised systems, featuring two production sites: one in Lainate (Milan), of 3200 sq m and one in Padua, of 2500 sq m. These sites total 65 associates including workers, engineers and designers, application technicians and skilled personnel for aftersales assistance and commissioning.
Renovation and modernisation
The Padua plant was recently renovated and modernised to meet the highest standards of quality, organisation and efficiency. In addition to its operational activities, it will also oversee territory and customer service, working in close synergy with the headquarters based in Lainate.
Roberto Renzini, director of the Hydraulic Systems BU at Duplomatic, comments: "The Duplomatic Hydraulic Systems BU now enters a new dimension, and it is ready to take on the new challenges of the future. I am convinced that 'getting together' in a complex period like the one we are experiencing is a strong signal as it highlights our precise will to become an organisation of excellence in the design and implementation of complex solutions for motion control and industrial automation."
Hydraulic Systems
BU in figures
Two production sites in Lainate (Milan) and Padua totalling 5700 sq m
65 associates
Over 25 technicians focused on system design, testing, start-up and commissioning
https://www.linkedin.com/company/duplomatic-motion-solutions/
---