Hydroscand UK acquires assets of JC Mobile Hydraulics, Southampton
25 February, 2021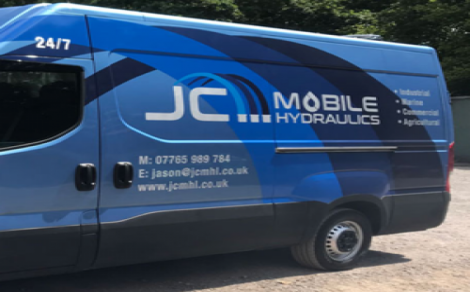 Hydroscand UK, provider of solutions and services for hose and fittings, has acquired the assets of Southampton-based JC Mobile Hydraulics. JC Mobile Hydraulics offers 24/7 mobile hydraulic hose repair, service and installation. This acquisition will increase Hydroscand's capability and capacity in the Southampton area.
Jason Bray started JC Mobile Hydraulics in 2017 after working in the industry for over 15 years. Bray will join the Hydroscand team as HoseExpress development manager. Hydroscand UK comments that the experience and customer focus he brings with him will be of great value to his existing customersand in helping Hydroscand further develop its mobile hose repair service in the UK.
"Joining Hydroscand is a great next step for me. It means I can provide additional capacity and expanded geographic reach to my loyal customer base. It will also enable me to pass on my skills and experience to the wider team," says Bray.
Rebecca Galley, Hydroscand UK's managing director, adds: "I am excited to welcome Jason to the team. This acquisition is an important addition to our core offering. I am looking forward to working with Jason and I am confident we will continue to improve our HoseExpress mobile hose service together."
For more information:
https://www.hydroscand.co.uk/uk_en/
https://twitter.com/hydroscanduk
https://www.linkedin.com/company/hydroscand-uk/
https://www.facebook.com/Hydroscand.UK/
---