Air quality standard training from BCAS
04 February, 2021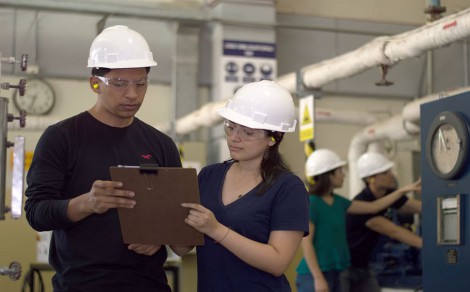 The British Compressed Air Society (BCAS) has launched its new, blended learning workshop for ISO 8573.
The air quality standard; now available with 25% off course fees for customers of BCAS members.
As many as 90% of all industrial manufacturing sites rely on compressed air for some aspect of their operations, so ensuring a high-quality source of air at all times is vital for uptime and productivity. While compressed air is inherently safe and reliable, it is not clean and contains many hazards in the form of contamination, which need to be treated correctly.
A full understanding of ISO 8573, the international standard for air purity (quality) is therefore vital before any decisions on equipment selection and testing methods are undertaken. This latest course in the Society's portfolio explains the importance of considering all parts of a compressed air system during the specification process, for suppliers, energy consultants, service providers or end users alike.
With compressed air containing up to 10 different contaminants, the course is designed to help demystify not only the selection of the correct air treatment equipment but to provide practical advice on the impact that these contaminants can have on the processes that the compressed air is being used for. The standard allows users to select a 'classification' for particulates, water and oil, with each classification have a defined limited of contamination.
Learners complete a self-study e-learning module followed by a virtual classroom with a BCAS tutor to help cement learning and understand the most frequently asked questions. The course is completed with an online examination leading to the BCAS certificate in 'Understanding ISO 8573 – The Compressed Air Quality Standard.'
Roy Brooks, technical development Officer at BCAS adds:
"In a typical compressed air system there are a wide range of contaminants that require treatment if the system is to operate safely, efficiently and cost effectively. Selecting the right compressed air treatment equipment is essential as it can affect everything from maintenance schedules to the ongoing costs associated with achieving the required standards.
"That's why, at BCAS, our range of blended and e-Learning courses are designed for the industry, providing practical guidance to help ensure high quality, to cut costs and to improve efficiency for compressed air applications.
"The course is aimed at typical industrial compressed air applications operating at low pressure, with a range between 7 bar g to 20 bar g and provides guidance on the differences between indicative testing and air quality verification, which is a key component of compliance with the ISO 8573 standard.
"We have a number of our virtual classroom courses running throughout the year, so delegates have plenty of opportunity to train at a time to suit them. Coupled with our exclusive 25 per cent discount on course fees for customers of registered BCAS members, there really has never been a better time to book!"
About the 25% discount
To benefit from the offer, end-users should simply contact their supplying BCAS member, who will provide a unique booking code. This code can then be used to redeem the 25% discount off the complete range of e-Learning and blended learning training courses available.
The offer also includes free, associate membership of BCAS for each customer (excluding trade customers). This provides a host of additional benefits, such as discounted publications, as well as access to compressed air guidelines and the society's social events.
To find out more about the ISO 8573 training course from BCAS and book a place, please visit http://bit.ly/BCAS-ISO8573. For further information, contact your local BCAS member, email training@bcas.org.uk or call 0207 935 2464.
https://www.linkedin.com/company/british-compressed-air-society/
---