Hydreco Hydraulics Ltd bolsters its presence within the UK market
12 January, 2021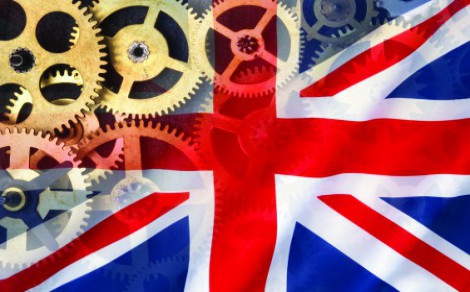 Hydreco Hydraulics Ltd in Poole, Dorset, a wholly owned UK subsidiary of Duplomatic Motion Solutions based in Italy, has put in place a robust company growth strategy focused on gaining an even larger market share within a number of target sectors within the UK and Ireland.
Key appointment
Part of this new sales momentum revolves around the recent appointment of Rob Buchanan, formerly GM of Argo Hytos, as the company's new sales director. Buchanan and his sales team based in Poole will manage the company's existing key account customers within the mobile market, as well as look to expand the business in the direction control valves sector; i.e. those within the cetop, bankable, manifold and HIC markets utilising Duplomatics' extensive range. Also, David Brown and Hamworthy are two well-known and respected brands that fall under the Hydreco Hydraulics umbrella.
Partnerships
Additionally, Buchanan is tasked with further developing Hydreco Hydraulics Ltd's relationship with existing and prospective distributor partners and systems integrators. He comments: "Drawing on our own solutions and sales expertise, as well as the knowhow and experience of our parent company Duplomatic, we are now heavily focused on expanding our key target markets. We are also concentrating on the further development of our distribution and systems integration business. Because of the broad range of solutions and skillsets we can offer, we are able to focus on both end-users and OEMs within the industrial, mobile, distribution and defence sectors."
Product overview
Hydreco Hydraulics manufacturers an extensive range of lownoise helical gear, aluminium and cast-iron gear pumps, as well as standard spur gear models. Its valve range covers multi-spool sectional and monoblock models with electro-hydraulic, hydraulic and lever control.
Dual axis, stackable, and single-axis hydraulic pilot valves are also available with a wide range of handle options including ergonomic handles with many switches and button options. The valves are available with spring-centred and electric detent options. The Italian arm of Hydreco produces all pilot valve products for the group.
Hydreco also produces and sells its own range of transport hydraulics under the Hydreco Powauto brand. The product range covers power take-offs, pumps valves and accessories for on road vehicles. The Powauto range of products is produced by Hydreco Australia.
More information
For more information on Hydreco Hydraulics Ltd's products and services, contact Rob Buchanan at rbuchanan@hydreco.com
https://www.linkedin.com/company/hydreco-hydraulics/
---
AIR-TECH EXHIBITION


16 April, 2024, 9:30 - 18 April, 2024, 4:00




Hall 9, the NEC, Birmingham, UK

FLUID POWER & SYSTEMS EXHIBITION


16 April, 2024, 9:30 - 18 April, 2024, 4:00




Hall 9, the NEC, Birmingham, UK