Uniflex launches Unijoin crimpers without slide bearing technology
09 December, 2020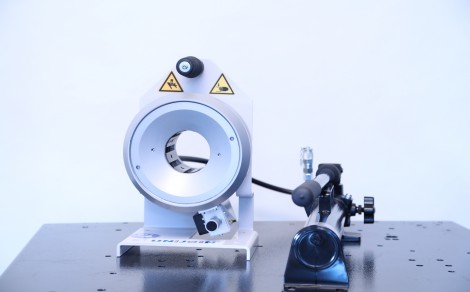 Besides the patented slide bearing technology for its lubrication-free hydraulic presses, Uniflex also developed hydraulic crimper technology with lubrication about 45 years ago but stopped pursuing this approach – until recently. The Frankfurt-based machinery manufacturer has now launched this technology as an entry-level offering under the new brand Unijoin.
The Unijoin hydraulic crimpers require lubrication but can be produced and offered at a lower cost than the well-established Uniflex crimpers that use slide bearing technology. According to Uniflex, this makes them an effective alternative for start-up companies and occasional users if they want to benefit from reliable precision and good crimping force at a low entry-level price but without requiring a long service life and recalibration.
Uniflex comments that while models such as the Unijoin UG 16 use the same technology as traditional crimpers that require lubrication, they also offer the same precision and quality that is offered by Uniflex crimpers. Unijoin hydraulic crimpers are manufactured in Germany and sold worldwide, with the exception of China and South America where final assembly and distribution are carried out by the local suppliers.
Reliable precision and compact dimensions
The first model introduced by Unijoin is the UG 16 hydraulic crimper, offering reliable precision and compact dimensions. The table-top version of this crimper – which needs to be maintained and greased at regular intervals – measures only 21.8 x 16.5 x 35.2 cm, weighs 29 kg and features a crimping force of 900/90 kN/ton.
Its maximum opening without crimping dies is 77 mm; crimping of, e.g., SAE R 15 fittings up to 3/4" and 1", respectively, as well as industrial hoses up to 11/4'' is possible, at lengths up to 75 mm, for the production of especially durable connections.
Likewise, the versatile accessories for the processing of, inter alia, hydraulic and industrial hoses come in the original Uniflex quality. All pieces ranging from the crimping dies to other accessories such as the workbench, hose coiling reel, hose winder or external hose guide are optimally matched and offer a long service life where proper maintenance and careful handling ensure a rare need for repairs.
The Unijoin UG 16 also comes with a 1-year manufacturer's warranty.
https://www.linkedin.com/company/abdex-hose-&-couplings-ltd/
https://www.linkedin.com/company/uniflex-hydraulik-gmbh/
---