Norelem, launches new range of plain bearings for rotary stages
30 November, 2020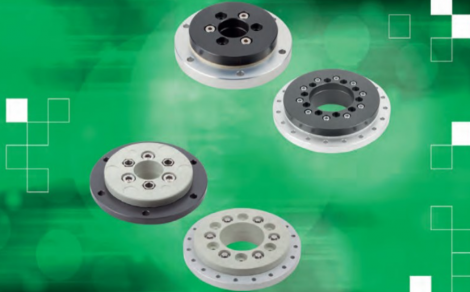 The global standard components specialist, Norelem, has launched a new range of plain bearings for rotary stages, showcasing two different versions. This new range boasts simple assembly and high wear-resistant components for engineers working with rotating machinery.
The first plain bearing in the range is made of aluminium, including the inner and outer ring. Between these two rings is a high-performance plastic plate, which provides a glide function, enabling lubricated and maintenance-free running.
The second version of the bearing is made with an outer ring of aluminium and an inner ring of the same highperformance plastic as the other version. The aluminium parts of the bearings are anodised, making both bearings more durable and corrosion resistant. Both versions are available in three different diameters.
Marcus Schneck, CEO of Norelem, says: "With this new range of plain bearings, our customers can choose bearings that are best suited for the application depending on the material. They can also be assured these parts will be maintenance free once installed, saving time and money in the long run."
Both bearings can be used in a temperature range of -50degC to 90degC, making them a must have for engineers working with machines that operate in extreme temperatures. Additionally, the materials that make up the bearings mean there is less elasticity present in the bearings. In turn this makes them more resistant to permanent deformation, offering high wear-resistance, robustness and secure use.
The range of plain bearings are available to order directly from The Big Green Book, Norelem's catalogue of over 60,000 standard components.
https://www.linkedin.com/company/norelem-normelemente/
---
AIR-TECH EXHIBITION


16 April, 2024, 9:30 - 18 April, 2024, 4:00




Hall 9, the NEC, Birmingham, UK

FLUID POWER & SYSTEMS EXHIBITION


16 April, 2024, 9:30 - 18 April, 2024, 4:00




Hall 9, the NEC, Birmingham, UK