Keeping the blades turning to ensure customer continuity during the pandemic
26 November, 2020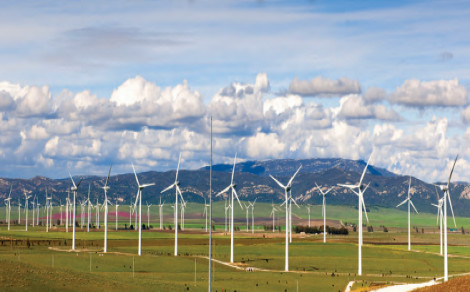 There is little doubt that the world is witnessing unprecedented times due to the ongoing COVID-19 pandemic. A vast majority of the world's population and businesses have been affected in some way, and the global engineering community is no exception. National lockdowns have proven particularly challenging for factories trying to remain operational and ensure deliveries to key customers.
For more than two decades, a global customer of Eaton has supplied hydraulics and cooling systems to wind turbine manufacturers. This company designs, engineers and manufactures hydraulic solutions for systems such as pitch control units, yaw brakes and rotor brakes. A strategic customer of Eaton, the manufacturer has seen significant growth due to the worldwide renewable energy agenda and therefore specifically strategic customer for Eaton, who supplies several core components to them.
The challenge
Unfortunately, due to COVID-19 and the risks it posed in Mexico, the Reynosa plant was forced to close. This 'no-fault' enforced closure meant the customer was faced with not being able to satisfy the demand of its wind turbine clients. Eaton Hydraulics was therefore challenged and obligated to find an alternative resource. To resolve the difficult situation in Reynosa it was decided to produce the customer's six most critical parts at Eaton's Warwick, UK site Warwick's production lines remained open with extensive COVID-19 preparations in place and the combination of a long history/ experience in the manufacture of hydraulic valves and local permission to continue operating during the pandemic, meant the plant was best placed to meet this challenge head on.
The solution
Mexico's lockdown created unique challenges that had to be overcome. Before the pandemic it would have been possible for the Eaton teams at Reynosa and Warwick to meet in person, but due to travel restrictions this was not an option. Although the virtual world is no stranger to Eaton, the entire planning process for the switch had to be undertaken via cyberspace. Bills of materials, knowledge transfer and production information were all communicated electronically.
To prepare the plant for this task, cross-functional teams were deployed working in accordance with the established principles of Advanced Product Quality Planning (APQP). This methodology outlines a framework of procedures and techniques which covers production process design and development. Using APQP, the transfer of manufacturing from Mexico was carefully planned to exacting requirements. There was also the issue of sourcing certain components utilised in the production of the valve sets. Again, Eaton's team in Warwick had to act fast, attaining the required parts from external suppliers.
New tooling also had to be produced in record time. The new production line was set up in just a few days and, in May 2020, 25,000 components and assemblies were produced. The operation is now at full capacity and Warwick will continue to meet demand for the remainder of the summer and into early autumn.
"When a global event such as a pandemic strikes, it's impossible to plan as every day represents a new dynamic situation," states Pedro Lopez Jacoste, key account manager at Eaton Hydraulics. "However, it does not mean that business comes to a grinding halt and we had to find ways to ensure that our customer, who are operating in a growing global market, could continue to satisfy demand.
The strength and depth of the Eaton group was key in this situation and my thanks goes out to all the internal crossfunctional teams who were able to rapidly respond to the needs of this key customer."
https://www.linkedin.com/company/eaton/
---