Talking Industry - #2 - Increasing Automation in the post-CoVID era
08 October, 2020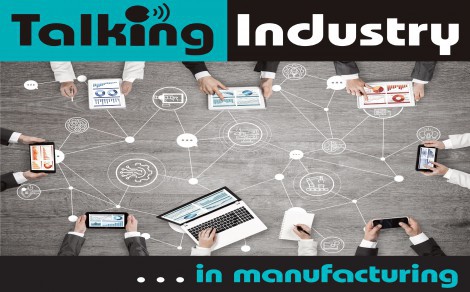 DFA Media, the publisher of Hydraulics & Pneumatics and its sister magazines Plant & Works Engineering, Drives & Controls and Smart Machines and Factories  announces the second in our Talking Industry webinar series, a new series of live digitally broadcast panel discussions with leading experts from the industrial, automation and manufacturing sectors.
The event Talking Industry – Increasing Automation in the post-CoVID era, will take place at 10am on Tuesday 13 October and will focus on three broad areas.
Topic Areas
(1) Adoption of automation and robotics in the UK - barriers and opportunities
The adoption in the UK of automation and robotics over decades has been woeful, compared to our industrial rivals, Why is this? Will CoVID-19 provide a much needed impetus to get investment in automation moving? Getting an engineering curriculum into the classroom will help to avoid us falling behind with new and essential technologies in the future, but how long will it take to filter through?
(2) Condition-based Monitoring for Asset Health
While investment in new assets, including automation and robotics, is vital, we also need to make best use of legacy equipment. What factors are driving a move from to predictive and preventive maintenance?
(3) Embedded Security for Trusted Data
Embedded systems are programmable hardware components with a minimal operating system and software designed to perform a dedicated function or functions. Where do we find them? What are the risks?
Embedded system security is a strategic approach to protecting software running on embedded systems.
Each topic will be discussed for about 20 minutes, including an interactive Q&A session with input from the viewers. Attendees can tune in for all or part of the broadcast.
The event is 100% free to attend. For those who are unable to attend the live event, it will be made available afterwards for download from our Web sites.
---
AIR-TECH EXHIBITION


16 April, 2024, 9:30 - 18 April, 2024, 4:00




Hall 9, the NEC, Birmingham, UK

FLUID POWER & SYSTEMS EXHIBITION


16 April, 2024, 9:30 - 18 April, 2024, 4:00




Hall 9, the NEC, Birmingham, UK