Maintenance advice for UK manufacturers returning to work
02 October, 2020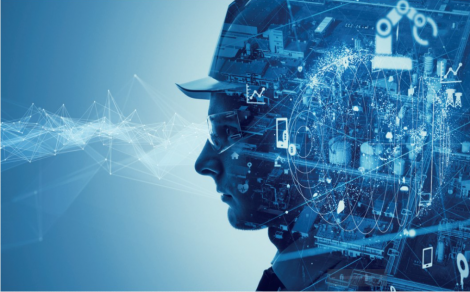 By Andrew Warren, product manager at Norgren, part of IMI
Many manufacturers will now be finding themselves in a position of returning to site following a rather abrupt shut down, so it's important, before looking to carry out any scheduled or reactive maintenance, to make sure the equipment and machinery in question has been switched off safely and correctly. It is recommended that maintenance engineers 'walk the line', assessing individual parts such as filters and regulators, making sure all pressure equipment directive certificates are up-to-date, and parts have been serviced regularly. However additional consideration points include making sure the filter is empty. While auto drains should drain the bowl once the system is powered down, this isn't always the case, especially with older systems. This is particularly important as any liquid left in the bowl can be pushed further down the line and could potentially cause damage or even failure.
When it comes to compressors, it's important to evaluate the general condition, making sure the compressor is free of oil build-up. Once checked, it's also important to assess the receiver; making sure the gauge is working correctly and all liquid has been drained from it. If the compressed air system has been out of action for several weeks, this is especially important ahead of any power up.
Once assessed, the next step would be to look at the ring mains. While the ring main is powered down, close the ball valve and start up the compressor. Maintenance advice for UK manufacturers returning to work By Andrew Warren, product manager at Norgren, part of IMI. Following this, examine the first ball valve and gently open it, avoiding a large force of air which could potentially overwhelm the system. Engineers can then listen for leaks and identify problems ahead of starting-up the individual items on the compressed air system.
With the machinery still switched off, maintenance engineers can determine if there are leaks on the circuit, for example, a drain not closed correctly, or if the drain is leaking, or if there is liquid coming out of the bowl. If there is, it's important to assess for any contamination, or blockages.
Unlocking cost savings through best practice
While the systems shut down, manufacturers are of course going to be looking at how they can make cost savings; especially following a long period of reduced or even shut down operations. One of the easiest ways to do this is to take a closer look at machine application pressure.
Many pneumatic tools will have a pressure range between optimum and maximum. However, it can be a misconception that when the pressure within the ring main is below the maximum specified, the equipment is ok to be used, yet while this is true, this also means energy is being wasted as it is above the optimum level stated.
As a general rule of thumb, every bar you can turn air pressure down saves, onaverage, seven percent of running costs, which when you consider this is calculated on a machine by machine basis, can add up to significant savings for customers.
Another cost saving consideration can be made when assessing cylinders or actuators. As these operate using linear motion, most of the time this means they are operating in only one direction, i.e. pushing out or clamping down. For longer cylinders or actuators over one metre in length, further cost savings can be achieved by regulating the pressure using a banjo pressure regulating fitting, which has a pressure regulator built in to control the pressure of the return cycle, and overtime reduce running costs.
---