Achieving contaminant-free compressed air in food and beverage operations
01 October, 2020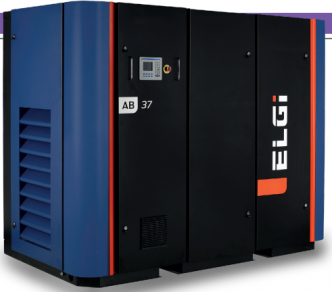 David De Pril, head of product management and marketing, ELGi Europe, considers how to achieve a competitive advantage via operational efficiency in an industry faced with strict food safety regulations and productivity pressure.
On a recent visit to one of the European production sites of a major global drinks manufacturer, I was taken aback to learn of the complexity and seriousness of their approach to ensuring oil-free air. While they had employed the latest technologies and machines, they had not foreseen that small oil leaks would be spilled onto and absorbed into the concrete floor during maintenance. This oil would evaporate during the hot season. And that those contaminants would then be drawn into the compressor, leading to minimal, yet important oil contaminants in the final product. Their solution involved placing the compressor equipment in a contaminant-free environment, regular cleaning of an epoxy-resin floor and strict protocols to maintain this environment.
For food and beverage (F&B) companies, the importance of oil-free compressed air is of course, nothing new. Oil-free compressors meeting ISO standard 8573-1 specifying purity classes for particles, water and oil have proven critical. But as with all such stringent standards, they add to costs, energy consumption and ultimately make life harder for operations leaders who need to reduce the life cycle cost (LLC) of their capital investments.
And there is more. As a consumer, I'm also acutely aware and proudly part of the consumers' challenge to all sectors, including food and beverage, to improve the environmental sustainability of their organisations.
From farm to fork
A well-known phrase, 'from farm to fork', is often used in consideration of the sustainability of the entire food production supply chain. Within this reference, there is rightly focus on the need to avoid contaminants 'from farm to fork'. Given that compressed air is used across most stages of food and drink production, from oxygenating the water in aquaculture or fish farms, preparing fizzy drinks or in the sanitation of bottles and packaging to name a few, contaminantfree air is a must.
And it is a must in a very important industry. According to Food Drink Europe (the trade organisation representing Europe's food and drink industry), the food and beverage industry in the European Union alone employs 4.72 million people, generates a turnover of €1.2 trillion and €236 billion in value added, and is the largest manufacturing industry in the EU; feeding a population of nearly 450 million.
Contaminant-free air ≠ low life cycle cost?
F&B operations require compressed air that is completely oil-free. These applications demand wide operating temperatures of 0-45degC, stringent air purity standards higher than ISO 8573- Class I, high levels of safety, and ecofriendly operation to name but a few. And as in many other industries, the demand is for efficient compressors capable of running with minimal maintenance and for longer periods.
The inadvertent and unintentional presence of contaminants can enter the food chain at all stages: in packaging materials and transport materials for raw ingredients, the improper use of machine oils or lubricants and in the upstream packaging, process and transport materials. The ALARA principle states that the presence of a contaminant should be reduced to "As low as reasonablyachievable", clearly establishing the priority for all aspects of food production – especially the compressed air industry.
---