Pump energy efficiency and risk mitigation
29 June, 2020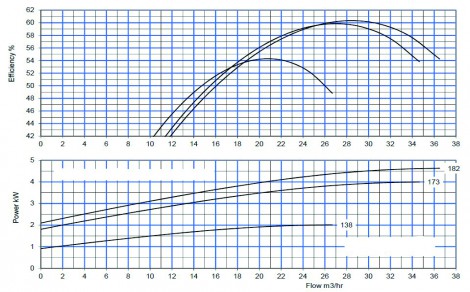 Vibration analysis
Vibration analysis is the process used for measuring the vibration levels and frequencies of pumps (and other machines such as fans) and then uses that information to analyse how healthy the pumps and their components are. A data collector attached to the pump records the signal, the information is loaded into a PC for the Vibration Analysis Engineer to determine the health of the machine and identify possible impending problems with misalignment, lack of lubrication and bearing failure. A vibration analysis report (see panel) is issued the Maintenance Planners. The report shows the collection date, items that were within the alarm settings (green) and those outside the alarm settings (red) which require attention before they fail. For these items, an exception report (see below) trends performance over recent times and the Vibration Analysis Engineer makes recommendations as to what is required e.g. grease the bearings and take another reading.
Improving MTBF (Mean Time Between Failure) is always the aim. Allocating and tagging each pumps with a unique serial number is good practice and where the repairer maintains a record of plant item number, unique serial number, and dates between repairs as a way of measuring performance.
Assistance
We hope that this article has allowed you a greater degree of insight into the process of optimising the efficiency and lifespan of your pumps. As ever, Pumptec Engineering is available to assist you through this process and to be onsite, by your side, to keep these critical items of infrastructure off your risk register.
Pump repair and reporting
When the time comes for repair or overhaul the end user should receive a detailed inspection report with photos and recommendations (for evidence-based repairs and avoidance of unnecessary cost). Generally, the repair should include as a minimum:
• Shot blasting components covered in 'hard' product
• Replacing bearings
• Replacing gland packing and shaft sleeve
• Refurbishing or replacing the mechanical seal
• Dynamic balancing the rotating assembly (when impeller diameter is greater than 150mm)
• Hydrotesting to ensure no leaks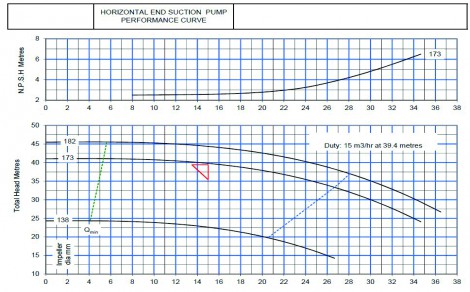 ---