How to make on-shoring work - a competitive strategy
02 June, 2020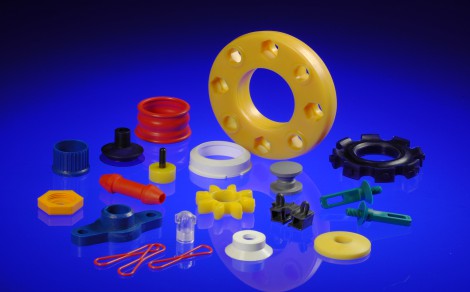 Mark Kelly, managing director of West Yorkshire based Fleming Seals and Polymers Limited (FSP) who are specialist design & manufacturers of components in high performance plastics including injection moulding, cast polyurethane, machines components, filled PTFE and sealing solutions, shares his experience of the benefits of an on-shoring programme and the change in direction FSP has taken since he bought the business two years ago.
Mark has spent the last 30 year of his career specifying and developing components within some of Europe's largest OEM manufacturers from aerospace, automotive, marine and medical to name a few. Over this time, he has seen a gradual dependence on a global supply chain, predominantly in China and the Far East and, in his opinion, the quality output from China can be excellent; if they can produce a smart phone, they can produce a flange or seal for a pump or valve.
As this geographical dependence grew, Mark saw increased risk associated with the supply of key components. He had a vison of rectifying this issue with a flexible and total cost effective manufacturing solution based in the UK.
Mark explains: "When I purchased Flemings Seals and Polymers from James Walker Group, a company that had been established to support British industry way back in 1904, my vision was to develop the business as a UK manufacturer that would complement a global supply chain not replace or compete with it."
"Working with our core competencies we knew we had a great product and a great technical back-up. However, we also know that many OEM manufacturers migrate the purchasing of their day to day parts to China and the Far East."
Many UK and European manufacturers cannot compete with Far East manufacturers on price, so FSP's options were to:
1. Establish a plant in the Far East
2. Source a partner in the Far East and trade parts
3. Invest in state-of-the-art equipment and target a limited number of clients with key parts
The path FSP ultimately chose was an onshoring programme. FSP have invested in new plant and have strived to be more efficient, but their real USP is the improved service levels and total cost savings that their new onshoring programme can offer.
By working in tandem with a client's current supplier in the Far East, FSP are able to remove the peaks and troughs in the supply chain. FSP supply regular smaller orders to clients, but have the capacity to ramp up production if clients are unable to get the parts they require from their offshore partners.
The key benefits of onshoring include:
• Reduced inventory
• Eradicates the need to purchase through distribution or third parties
• Secured continuity of supply
• Local technical resource that can reduce costs through own production but also your offshore partner; economy through design
• Reduced carbon footprint
• Increased percentage of UK produced parts
• Increased traceability
• Legacy work catered for
• Design & Prototyping in advance of offshoring, which means clients have more control over the process
• Access to the latest advances in materials and specifications
Mark concludes: "The model we put forward was successful in attracting government funding to help us put into place the extra capacity and flexibility we needed to be able to offer parallel supply with our clients. For companies looking for a technical, resourceful, skilful and flexible partner to complement or even replace their Far East suppliers, a company who offers onshoring could be the perfect solution. By evolving and adapting, we plan for FSP to still be producing for the next 100 years."
---