Reynolds signs five-year deal with refuelling specialist
02 June, 2020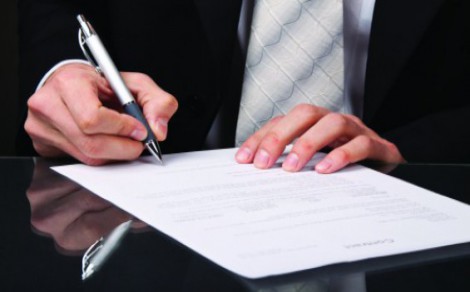 Reynolds Contamination Control has signed a five-year distribution agreement with international commercial refuelling specialists Petro Industrial Pty Ltd.
Petro Industrial will be integrating Reynolds' Cloud-based Link monitoring system into its IPETRO fluids management and solutions portfolio – allowing it to offer its customers fuel cleanliness traceability - with full integration – within its own Cloud-based systems.
Reynolds' technical director, Wayne Hubball, says: "We are delighted to be able to forge a relationship with Petro Industrial – who have an enviable reputation within the mining, heavy equipment and commercial industries."
Petro Industrial designs, manufactures, installs and commissions self-bunded storage tanks and tank farms, containerised lube stores, and equipment to offload and dispense hydrocarbon-related products.
It is a global operation – with extensive local knowledge and a presence in critical market regions such as Africa, the Middle East, Asia, Australasia and the Americas.
Also, fluid cleanliness is critical to customer confidence – which, according to Hubball, is where Reynolds' Link Cloud based monitoring system and expertise will prove invaluable.
Integration
Petro Industrial's managing director Africa, Chris Jacobs, says: "Reynolds' Link system will be integrated into our fuel and lube dispense portfolio. It means we'll be able to offer our customers added value in the form of fluid cleanliness traceability, moisture content, filter condition monitoring, monitoring tank level as well as other optional features with full integration into the existing iPetro Cloud."
The new agreement strengthens PI's fluid cleanliness portfolio – which also includes the distribution of Pall Filtration, TTI Desiccant Breathers and Check Fluid sample valves and accessories.
Hubball adds: "At Reynolds we create levels of cleanliness monitoring previously only available to the elite organisations and activities such as Aeronautical, Aerospace and Formula One racing. Such IIOT monitoring combined with a holistic approach to reliability enables enhanced performance for longer, it empowers our clients and, of course, protects our planet. Cleanliness really matters – which is why we take it so seriously."
---
AIR-TECH EXHIBITION


16 April, 2024, 9:30 - 18 April, 2024, 4:00




Hall 9, the NEC, Birmingham, UK

FLUID POWER & SYSTEMS EXHIBITION


16 April, 2024, 9:30 - 18 April, 2024, 4:00




Hall 9, the NEC, Birmingham, UK