Boge provides hospitals and patients with safe and reliable breathing air
20 May, 2020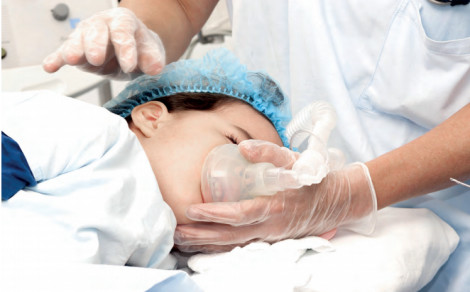 Boge Compressors reports that it is meeting the needs of hospitals and its patients through its range of air compressors. There are numerous uses for medical gas within the health services, from artificial respiration to powering surgical instruments. Where consumed by patients, only a highly reliable source of absolutely pure breathing air is suitable. Boge claims its compressors are delivering exactly this.
Fully compliant
Boge comments that it has a wide portfolio of medical compressed air systems that deliver the high-quality compressed air required for use by patients as breathing air. Installed and certified by reputable hospital equippers and medical device manufacturers, Boge's range of medical air compressors comply with all the relevant industry standards and requirements, including: Medical Devices Directive 93/42/EC; DIN EN ISO 7396-1; DIN EN ISO 9001/13485; and HTM 02-01.
The Boge range features a wideselection of screw, piston and scroll compressors, all of which operate an effective, seven-stage filtration process. With this range of models, and with the support of Boge's network of experienced engineers, a tailor-made medical compressed air system can be configured to satisfy any hospital's requirements.
Economical
One of Boge's most popular compressor systems is its PO series. These modular, oil-free piston compressors, which cover the power rating spectrum of 2.2 to 5.5kW for 10 and 15 bar, are claimed to be extremely economical in use and offer numerous options for adapting to specific applications. They have a compact design, are absolutely oil-free, provide the highest degree of reliability, and are designed for simple and quick servicing and maintenance.
Boge also offers a choice of models for use in sensitive applications that operate extremely quietly and emit low levels of vibration. The EO series features integrated compressed airtreatment, supplies Class 0 absolutely oil-free compressed air and includes variable speed technology to systematically match compressor use to demand – keeping energy usage to a minimum without compromising on air quality or supply.
No room for error
Mark Whitmore, general manager at Boge Compressors UK, comments: "There is no room for error when it comes to producing compressed air for artificial respiration. It can be a complex process for hospitals, but by working with the right supplier and selecting the correct system it can be kept simple and the safety of patients can be safeguarded.
We've developed our portfolio of compressed air systems to reliably deliver the consistent supply of regulationcompliant compressed air that hospitals and their patients require. Furthermore, they're also extremely easy to manage, energy efficient and cost effective."
---