Hydra-slide demos XLP150 skidding system
04 December, 2019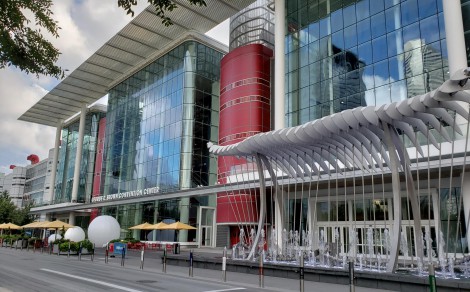 An XLP150 extreme low profile hydraulic skidding system was the centerpiece of Hydra-Slide's exhibit at this year's Breakbulk Americas, which took place 8-10 October at the George R. Brown Convention Center in Houston, Texas. 
Hydra-Slide returned to the event for a fourth consecutive year but doubled the size of its exhibit to 10 ft. by 20 ft. to showcase the 150-ton capacity extreme low profile XLP150, which features a 1.25-in. (32mm) profile, and is suitable for applications where overhead space or clearance is limited, such as inside buildings or within live power stations.
Janine Smith, vice president at Hydra-Slide, said: "It is our most compact, lowest profile system and all components are hand-portable, making it ideal for a trade show. It is also one of our most in-demand systems for job sites where a traditional heavy track skidding system isn't feasible, such as areas with extremely restricted clearances and limited heavy moving equipment. These systems have been used inside hospitals and high security power plants, as well as underground transformer stations and on upper levels of facilities, to slide components to a door rather than removing ceilings as is required with traditional lifting methods."
Breakbulk Americas attendees include oil, gas and petrochemicals project owners, top industrial manufacturers, mining companies and metals producers who are moving cargoes throughout the Americas and around the world.
Attendees were also able to learn more about Hydra-Slide's full line of skidding systems, alignment shoes, hydraulic turntables, climbing jacks, modular stands, and Hydra-Pac synchronous power packs.
---