Bonomi UK investment pays dividends
27 November, 2019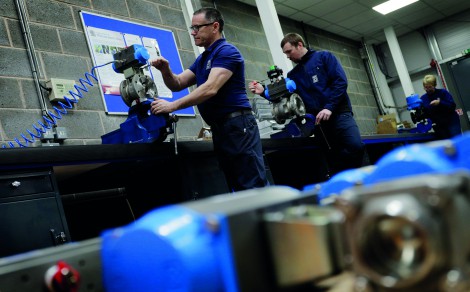 The investment made by Bonomi (UK) Ltd 18 months ago in a new purpose-designed 360m2 storage and actuation facility is thriving, with the company reporting a significant increase in actuated valve sales.
The valve and actuator specialist's decision to expand, came in response to a rise in demand for its actuated valve service. This in turn prompted a requirement for additional warehousing capacity, enabling Bonomi to maintain a rapid delivery service.
The extra capacity provided by the expansion, combined with space vacated at The Fluid Power Centre where the majority of Bonomi's stock was previously held, is also providing peace of mind for customers in the current market, by allowing the company to maintain a 30% greater stock holding as part of its pre-Brexit preparations.
The additional space has also enabled a broader range of products to be stocked in the UK, including oil & gas valves from Bonomi's Valpres division, as well as products from other suppliers that complement its existing ranges.
The increased stock handling capacity is further enhanced by Bonomi's wide ranging UK-based technical support.
---