At K 2019, Moog brings technology for sustainability, flexibility, reliability
31 October, 2019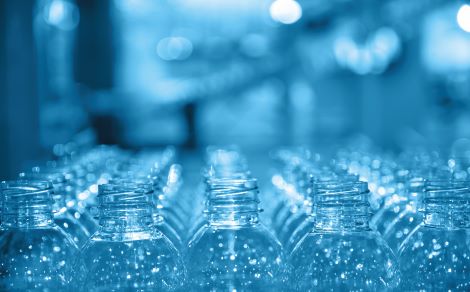 Moog attended the plastics industry's largest trade fair, K 2019, in Düsseldorf this month. Moog shared its vision and ideas about sustainable, flexible motion control solutions that machine builders and owners can use to save energy and resources.
Harald Branz, sales manager for Moog Industrial's Products and Services Business in Central Europe, said the company's goal at K 2019 was to meet design engineers and others looking for business partners who understand their specific manufacturing challenges as well as important topics like sustainability.
He continued: "Our precision motion control solutions ensure plastics processing machines repeatedly produce a high-quality part, which reduces scrap rate, wasted material and the impact on the environment."
In the past, Moog's motion control technology and engineering knowhow have helped the plastics industry focus on reducing manufacturing costs by increasing the efficiency of machines and production. This experience boosting efficiency and saving energy perfectly complements today's sustainability challenges.
Reduced energy consumption
With a technology-neutral approach, Moog can bring high performance electrohydraulic, electromechanical or electrohydrostatic products and services, including new servo proportional valves and condition monitoring platforms, that plastics makers can use to improve machine availability, ensure consistently high-quality finished parts and reduce energy consumption.
With Moog, customers can get a compact motion control package that fits many plastics processing machine designs along with high performance valves linked to condition monitoring tools to improve uptime, detect leaks and reduce operating costs. Moog's electrohydrostatic actuation system, or EAS, combines the energy advantages of electromechanical actuation based on the power-on-demand principle with the advantages of electrohydraulics. This provides for robust power transmission, low cost and high availability. One machine builder in the metal forming industry worked with Moog to deploy the EAS to achieve a double-digit percent reduction in its power consumption per machine.
Tailored solutions
Branz commented: "The development of a motion control system isn't about a prefabricated solution. Our long relationship with the plastics industry stems from developing precisely tailored solutions to meet critical business needs." He added that the company's focus on reliability, sustainability, innovation and high performance in motion control helps customers meet their technology requirements.
---