Camozzi service expansion takes the headache out of rodless cylinder failure
03 October, 2019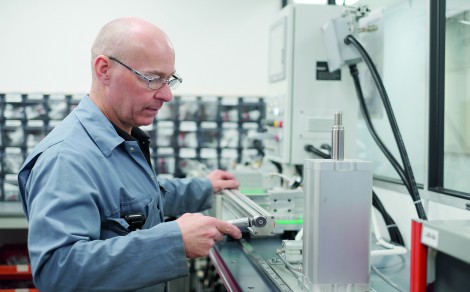 If not resolved rapidly, pneumatic cylinder breakdowns can have a significant impact on production line productivity and ultimately profitability. Overall such a breakdown can be a stressful situation for all involved.
These issues becomes even more acute when the cylinder in question is not available off-the-shelf and may need to be shipped from abroad or even built from scratch, as is the case with many rodless cylinders.
Camozzi Automation is addressing this potential problem by expanding its UK-based cylinder service to include Series 52 rodless cylinders in standard and slide bearing versions
This service development means that replacement rodless cylinders can be supplied faster than ever before and potential production line downtime minimised as a result.
Continual investment
Camozzi Automation managing director Adrian Farnham said: "We are continually investing in our infrastructure; not only to meet customer expectations, but to surpass them. The expansion of our cylinder service is living proof of our philosophy of continuous improvement."
Series 52 builds on all the benefits associated with rodless cylinders; being particularly suitable for long stoke applications as there's no bending of the piston rod and in applications where space is at a premium. Available as double-acting, magnetic or cushioned, all versions are available with either standard or short carriage, thereby catering for a wider range of applications.
---
AIR-TECH EXHIBITION


16 April, 2024, 9:30 - 18 April, 2024, 4:00




Hall 9, the NEC, Birmingham, UK

FLUID POWER & SYSTEMS EXHIBITION


16 April, 2024, 9:30 - 18 April, 2024, 4:00




Hall 9, the NEC, Birmingham, UK