Agriculture industry to create significant hose market growth opportunity
02 July, 2019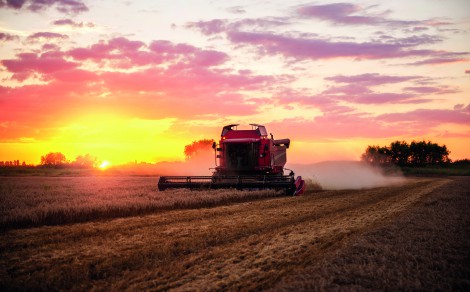 In terms of revenue share, the global hydraulic hose market is projected to increase at the CAGR of 5.2% over the forecast period (2018-2027), owing to abundant factors, according to a new report by research and consulting firm Fact.MR.
The global market for hydraulic hose can be segmented as per different product type, material type, end-use industry type, pressure and by region. Hydraulic hose is the replacement of the rigid pipes specially designed to transfer fluid to or among different hydraulic components such as actuators, valves, and tools.
The industrial hydraulic system usually operates at high pressure, and therefore, the hydraulic hose is often reinforced with several construction layers and remains flexible while operating in high pressure. The parameters such as dimensions, manufacturing process, performance specifications, and other features are varied as per the end-use industry. The key dimensional parameters for hydraulic hose selection are internal and external diameter and minimum bend radius.
The growth of the agriculture industry, which is upgrading from traditional agriculture methods to mechanised agriculture in various countries, is likely to create a significant growth opportunity for the hydraulic hose market. The hydraulic hoses are widely used for various agriculture equipment such as irrigation equipment. The agriculture industry growth in countries such as the US, China, India, and Australia with a significant pace is likely to drive the growth of the hydraulic hose market in the forecast period. The requirement of hydraulic hose for high-pressure hydraulic oil lines in agriculture, machine tool, and construction industry is likely to contribute to the growth of the market.
Providing the required working pressure
In the mining industry, the hydraulic hose is used in different equipment such as dozers, hydraulic shovel, scrappers, drill rigs, haul trucks, and hydraulic shovels among others. The hydraulic hose provides the required working pressure to different machines. The hydraulic hose is used for both surface mining and underground mining processes. The growing mining industry is anticipated to contribute to the significant growth of the hydraulic hose market.
The hydraulic hose is used by hydraulic machines to create low-speed torque and maintain speed and movement of the machines. Hydraulic hoses are used for different purposes including reducing the effects of vibration or providing the movement gap between two port locations. Moreover, the hydraulic hose can also be used for ease of installation or availability of hose manufacturing equipment.
Demand boost
The report suggests that increasing use and demand for the hydraulic machine in different industries such as construction, mining, transportation, and others subsequently boost the demand for the hydraulic hose in the global market. Moreover, the pressure variation requirement in heavy industrial machinery used in oil industry for transfer of the fluid also enhance the demand for hydraulic hose. The aforementioned factors are anticipated to drive the growth of the global hydraulic hose market during the forecast period.
---