Making the wheels go around
28 June, 2019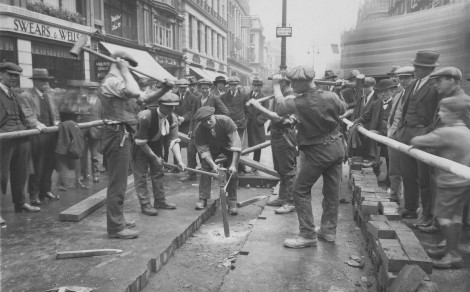 From water, steam and electricity to compressed air, Alexander Pavlov, general manager at Atlas Copco Compressors UK & Ireland, gives a brief history of the factory through the ages and the energy that powered production
Through the ages and across the globe, harnessing energy to provide motive force, increasing output and saving human effort, has been a constant aspiration. It is a quest that has resulted in the replacement of human and animal muscle power, employed the elemental sources of wind and water, encouraged scientific endeavour, and inspired mechanical innovation.
Though the ways in which energy has been sourced have changed, the story of their development stretches back millennia. For example, the Chinese were using coal for heating in 2000 BC, but things progressed more slowly in the West, where Great Britain's first coalmine was not opened until around AD 1200.
Meanwhile, the first vertical water wheel was probably operating in the first century, while the mechanical method of grinding corn using windmill power is thought to have been developed around AD 644.
New technologies evolve
As the productive capabilities of applied power were realised, communities developed ever more powerful and efficient means to increase output. This led to a succession of new technologies, from wind and water power through to the harnessing of steam and, ultimately, the adoption of electricity.
At the same time, the ancient crafts of extracting ores and working metals determined the importance of air under pressure in the process, progressing from simple foot-operated bellows to today's smart air compressor solutions.
However, there was not always rejection of one type of power source in favour of a newer development. In fact, the adoption of hybrid power applications is typified by just a couple of examples: a steam-powered pump employed to return water to a textile manufacturer's watermill stream flow in times of drought, and perhaps one of the first primitive air compressors, created in 1762 when the inventor John Smeaton found a way to rig a water wheel to power a blowing cylinder. It was possibly the first major breakthrough in producing a constant supply of pressurised air in roughly 3000 years – but more of that later.
Water power and the factory system
Since ancient times, hydropower from watermills has been used as a renewable energy source for irrigation, but also the operation of mechanical devices. In the Roman Empire, water-powered mills produced flour, but were also used in construction work for sawing timber and stone.
At the beginning of the Industrial Revolution in Britain, water was the main source of power for new inventions, such as Richard Arkwright's water frame, patented in 1769. Arkwright is also credited with inventing the prototype of the factory system, which saw the open water wheel concept evolve into a highly efficient enclosed turbine or water motor.
---