Festo online tool offers fast and reliable configuration of process valves
12 April, 2019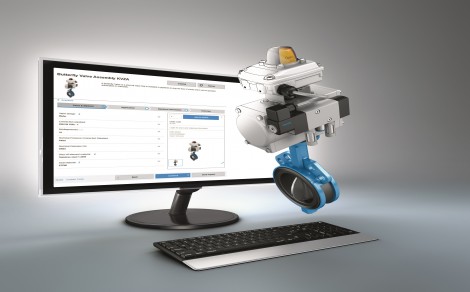 If you are responsible for specifying valves for process applications, the new valve configurator from industrial automation specialist Festo could make your work much easier.
The Festo process valve configurator, available free online, significantly simplifies engineering and procurement processes for manually operated to automated process valves. Simply select a few parameters and the configurator will immediately suggest appropriate combinations, making engineering for process applications simple, fast and reliable.
The tool ensures quick and successful project management by taking all relevant factors into account: from initial product search, configuration, sizing and documentation right through to ordering and delivery of the ready-to-install process valve unit – including customer-specific requests.
Configured process valve units are tailored and ready-to-install, with all components perfectly matched: butterfly valves, quarter turn actuators, pilot valves, sensor boxes, positioners, adapter kits and hand levers. Whether your priority is the ease of manually actuated combinations, a unit with pilot valves and a sensor box, or a unit with a positioner, simply choose the required parameters in the input menu and the configurator suggests the right solutions.
The configurator can be accessed here: www.festo.com/kvza
---