Hannover Messe 2019: Welcome to the age of industrial intelligence
27 March, 2019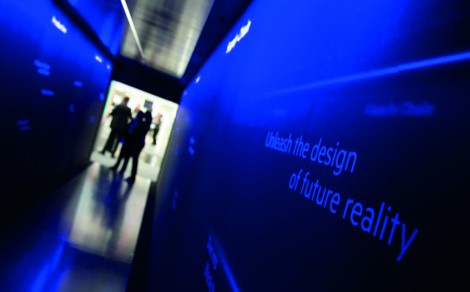 Industry 4.0. Artificial intelligence. Additive manufacturing. Cobots. Such terms are common today in industry. With the lead theme 'Integrated Industry – Industrial Intelligence', Hannover Messe 2019 – the world's leading tradeshow for industrial technology – delivers insights into how man and machine will work together during the next stage of digital transformation.
From 1 to 5 April in Hannover, Germany, exhibitors demonstrate that digitalisation is the future of manufacturing – but in the form of assistance, not competition. With the help of technologies such as automation, strength-boosting exoskeletons and augmented reality, factory workers are more productive than ever.
"Globalisation and digitalisation are driving industrial transformation," said Marco Siebert, director international relations, Deutsche Messe AG. "Hannover Messe is the venue where the global business, manufacturing and political communities gather to discuss these two crucial topics as well other current issues and challenges facing industry. For example, how do we ensure that algorithms enable machines to process and react to data logically but not act nefariously?"
"Artificial intelligence has the potential to revolutionise the production and energy industries," said Dr. Jochen Köckler, chairman of the Board of Deutsche Messe. "People teach machines to act logically and purposefully to meet customer needs. AI systems generate knowledge and today, based on data and algorithms, can continuously optimise operating states or reliably predict faults and failures – in production processes, in the power grid or in logistics. That's what Integrated Industry – Industrial Intelligence stands for."
The networking of people, machines and data is created through common platforms where they exchange and multiply their knowledge. The role of humans is that of an enabler. The production of tomorrow is not possible without their process knowledge and their diverse qualifications. Industrial Intelligence therefore stands for the expansion of knowledge management and the training of knowledge carriers.
The theme of Hannover Messe 2019 underlines the growing importance of artificial intelligence and machine learning in the production and energy industries, including such areas as energy efficiency and use and autonomous production processes as well as challenges in terms of interfaces, protocols and security. At Hannover Messe, international thought leaders from the fields of AI and industry come together to jointly discuss and develop solutions for tomorrow. Köckler continued: "Managers who are responsible for strategic decisions in their companies should deal in detail with potential uses and impending upheavals. Hannover Messe 2019 is the platform to stay informed."
6 main exhibit sectors
This year's programme features 6 main exhibit sectors: Integrated Automation, Motion and Drives (automation, power transmission, motion control and fluid technology), Integrated Energy (conventional and renewable energy systems), Digital Factory (software and IT for production), Industrial Supply (subcontractors and lightweight design), ComVac (compressed air and vacuum technology), and Research & Technology (applied research and technology transfer). Key topics run from machine learning, robotics, digitalisation and IT security to sector coupling in the energy industry, supply chain management, lightweight design and e-mobility.
---
AIR-TECH EXHIBITION


16 April, 2024, 9:30 - 18 April, 2024, 4:00




Hall 9, the NEC, Birmingham, UK

FLUID POWER & SYSTEMS EXHIBITION


16 April, 2024, 9:30 - 18 April, 2024, 4:00




Hall 9, the NEC, Birmingham, UK