UK engineering event continues to grow
17 January, 2019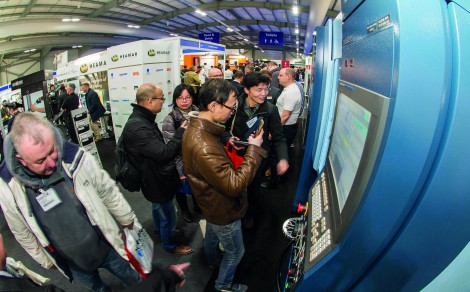 Southern Manufacturing & Electronics, the UK's largest annual engineering event, comes back to Farnborough from February 5 to 7 2019.
The migration to an exciting new permanent venue last year proved to be a success with both visitors and participants, prompting a rise in stand reservations for the 2019 show. The organisers are forecasting a 20% rise in exhibitors for 2019, bringing the event to its maximum capacity.
The show's setting, Farnborough International Exhibition and Conference Centre, opened in 2018, and at 20,000m² is the biggest purpose-built exhibition site to open in the UK for 20 years. With roughly 22% of the UK's 3400 aerospace businesses and sizeable levels of automotive, medical technology, marine and High-Tech manufacturing established within a 50-mile radius of Farnborough, the show is situated right at the heart of one of the UK's most important manufacturing regions. Sharing the site with one of UK manufacturing's most significant international showcases, the Farnborough Air show, has bought Southern Manufacturing to the attention of an ever-increasing number of international participants over the past decade. That trend has received an encouraging upturn for 2019 with a striking 26% boost in bookings from overseas enterprises, substantially extending the international component of the event and the variety of products and solutions on display.
Links
Together with a record volume of exhibitors predicted, the show has formalised links with a number of important industry organisations, including Composites UK, the Confederation of British Metalforming, Farnborough Aerospace Consortium, The British Gear Association, Society of Motor Manufacturers and Traders and the Gauge and Toolmakers Association. The partnerships will enable the roll-out of new show features and access to well-respected technical knowledge via the show's comprehensive free technical seminar programme, accessible to all visitors. Some of the new elements being addressed in the 2019 programme will include an examination of incremental sheet forming processes, automated mould design and large-scale 3D printing.
Visitors to Southern Manufacturing & Electronics 2019 will recognise many familiar names from the hydraulic and pneumatic sector. Lee Products returns for 2019, exhibiting three ranges of its fluid control components. Its Microhydraulic components range is designed for demanding high pressure applications in commercial and military aircraft, spacecraft, down-hole oil tools, machine tools, industrial gas turbines and top class autosport. A selection of special lubrication nozzles for aircraft and helicopter gearboxes will be on display for the first time. The Industrial Microhydraulic (IMH) range is ideal for high volume, low cost applications in automotive, industrial and medical markets. Visitors will also see the Electro-Fluidic Systems range, of miniature chemically-inert, solenoid valves and pumps, nozzles, tubing, fittings and manifold systems for medical and scientific instruments and ink jet printing applications.
Energy efficiency
Reducing energy waste in compressed air systems will be the focus of the BCAS stand. Experts from the compressed air specialist will be on-hand to advise on what can be done to reduce energy waste, demonstrating some of the key measures that can be put in place to improve the energy efficiency of compressed air systems, from system design and maintenance, to data logging and air leak detection audits. Data logging equipment will be available to view on the stand, alongside a range of Gardner Denver compressors and Elmo Rietschle vacuum and blower equipment.
---