Superior sponsors 'Young Apprentice Ambassador Award'
11 September, 2018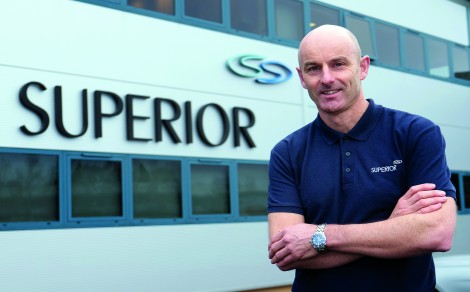 Superior, a Dorset-based manufacturer of high integrity o-rings and seals, is sponsoring the 'Young Apprentice Ambassador Award' at the Dorset Business Awards 2018.
As a new category for 2018, this award has been introduced to recognise young individuals that are strong advocates of apprenticeships.
With its own company-run Academy, Superior offers apprenticeships to students from as young as 16, through to graduates, giving apprentices the chance to learn about engineering, science and manufacturing. The company currently has 20 apprentices going through the Academy, with students working in various roles that include design, manufacturing, maintenance, quality, process engineering, precision engineering and working in the laboratory.
Shared best practice
Tim Brown, managing director at Superior, said: "One of our main objectives at the Academy is to share best practice with other local manufacturers and wider sectors, so deciding to sponsor this category made perfect sense. We're keen to continue to help champion and promote apprenticeships in the local area and we look forward to hearing individual success stories from apprenticeship ambassadors in Dorset."
Superior's Apprenticeship Academy is widely recognised as one of the leading apprentice employers in the UK, having won 'Medium Employer of the Year' at the National Apprenticeship Awards earlier in the year for its contribution to apprenticeships. Furthermore, Superior was appointed by the National Apprenticeship Service to launch and head up the Dorset and Solent Young Apprentice Ambassador Network (YAAN) in March. Ben Clarke, senior manager at Superior, was asked to head up the network for South East, Dorset and Solent, with an aim of recruiting past and present young apprentices across all levels and businesses to engage with and provide information on apprenticeships, directly to young people, teachers and parents.
Ambassadors
Following the Dorset and Solent YAAN launch at Superior earlier this year, 28 local apprentices have signed up to be ambassadors, all mentored by Ben Clarke. Clarke is an ex-apprentice and now a senior manager at Superior. He is one of many of Superior's own apprentice ambassadors.
The Dorset Business Awards are open to everyone and there is no need to be a member of the Dorset Chamber.
Finalists will be invited to the Gala Dinner on Thursday 1 November when the winners will be announced.
---