Gardner Denver introduces new model to CycloBlower H.E. series
06 September, 2018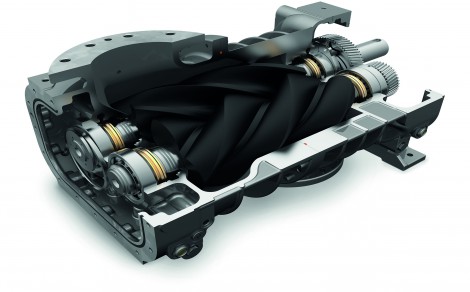 Gardner Denver has introduced a new model to its CycloBlower H.E. series, delivering best-in-class efficiencies to help reduce total cost of ownership for operators.
Featuring a patented 3 x 5 helical screw rotor profile, the new 250CDL750 blower is ideally suited to a wide range of applications, including wastewater treatment, pneumatic conveying, plastic moulding and handling, and chemical, industrial and food processing.
The 250CDL750 model can produce flow ranges up to 6200 CFM, pressures up to 36 PSI, and vacuum up to 22" Hg and is available with both dual splash lubrication or force feed lubrication. Force feed lubrication is required for pressures above 20 PSI and vacuum beyond 18" Hg.
The CycloBlower H.E. comes standard as a bottom discharge configuration with English ANSI flanges and food grade P.T.F.E coated rotors. An extensive selection of options includes a top discharge configuration, food grade P.T.F.E coated cylinder, RTD ports, and metric flanges.
Durable protection
The system's O-ring seals provide durable protection, without the need for gaskets, and its helical timing gears ensure the machine operates smoothly and quietly at all times. Offered with a robust ductile iron shaft and housing, the technology is built to last, helping to improve an operator's whole life costs even further.
The technology – which is the only rotary screw bare blower available on the market – can be retrofitted to existing units as well, offering operators the opportunity to upgrade their current blower systems.
Other optional extras include, graphite air seals for high-pressure applications, and a low, medium and high-pressure discharge cylinder. Standard components also include high-quality Inpro/Seal premium oil seals and piston-ring air seals.
---