Bonomi UK showcases hydraulic components portfolio
08 June, 2018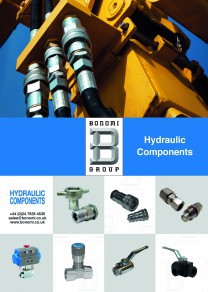 Bonomi (UK) Ltd. has published a hydraulic components brochure, showcasing the comprehensive range of products available to customers from its network of specialist European manufacturers. Couplings, high pressure ball valves, flow control valves and check valves are included.
Due to its extensive stock holding capacity – recently extended even further due to its expansion into new larger warehousing facilities – Bonomi can despatch the majority of orders on a same day basis.
Over the phone technical advice and support is available with Bonomi also able to offer on-site support if required.
---