Pirtek National Training Centre in Birmingham meets new BFPA Minimum Educational Recommendations for Hydraulics
31 May, 2018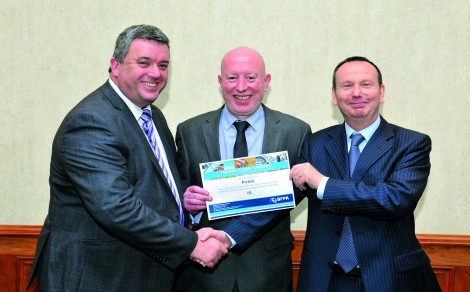 The Pirtek National Training Centre in Birmingham has become the first training course provider to be accredited to deliver training courses that meet or exceed the new British Fluid Power Association (BFPA) Minimum Educational Recommendations – Hydraulics.
Following several years of hard work by the BFPA's Education & Training Committee and other experts in fluid power, the BFPA's Minimum Educational Recommendations for Hydraulics were launched in 2017 with the aim of raising safety standards in the industry.
It is hoped that they will become a reference point for any company delivering training courses on hydraulics in order to ensure that anyone working with hydraulics has suitable training from day one.
Pirtek has been delivering quality hydraulic training courses for many years in support of its national network of independent service providers of hydraulic hose, tube and fittings repair and maintenance. This new accreditation gives even more credibility to Pirtek's training and the BFPA congratulated Martyn Smart and the rest of the Pirtek National Training Centre team for this achievement.
Other training providers wishing to become accredited should contact Martin Kingsbury at the BFPA on 01608 647900, or email: martin@bfpa.co.uk
For more information about the BFPA's Training Academy and the courses offered by the Association and other training providers, visit: www.bfpatrainingacademy.co.uk
---
AIR-TECH EXHIBITION


16 April, 2024, 9:30 - 18 April, 2024, 4:00




Hall 9, the NEC, Birmingham, UK

FLUID POWER & SYSTEMS EXHIBITION


16 April, 2024, 9:30 - 18 April, 2024, 4:00




Hall 9, the NEC, Birmingham, UK