Powering the future of global industry
15 May, 2018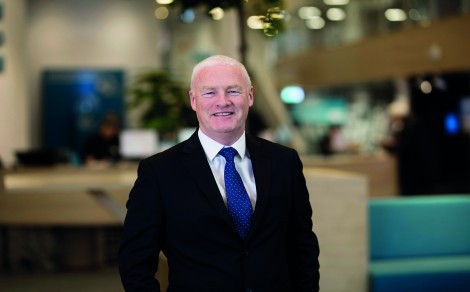 The Portable Air division announced the forthcoming introduction of its E-Air 250 plug-and-play portable, electric-powered compressor with Variable Speed (VSD) drive. Focused on efficiency, the electric technology of the E-Air compressor is claimed to offer up to 40% greater flow for the same power consumption compared with conventional portable compressors.
The XATS 138 model was also on display. It provides a combination of efficiency and flexibility through its intuitive PACE pressure adjustment system that enables end users to precisely match air flow and pressure to their specific application needs. With the PACE (Pressure Adjusted through Cognitive Electronics) system, operating flow and pressure can be adjusted, in a matter of seconds, by increments of 0.1 bar via an intuitive XC2003 controller.
At the event, the Atlas Copco Speciality Rental division showcased the PTS 800 – part of its 100% guaranteed oil-free compressor range – that provides an optimised and reliable source of reliable compressed air for a wide variety of rental applications.
Connectivity and service
Over the past few years, manufacturers in the construction, mining and rental segments have experienced growing demand from end users for intelligent digital solutions capable of providing accurate and timely information. Being able to adapt and manage challenges on site is key, no matter how big or small a machine fleet is, and Atlas Copco commented that it recognises customers want to be closer to their jobsite, machines and teams.
As a result, the company has developed two smart connectivity solutions, FleetLink and Power Connect that give customers the information they need, in the palm of their hands, to increase productivity and make it easier to do business. FleetLink is an intelligent telematics system designed to optimise fleet usage, reduce maintenance costs and ultimately save time and money. It enables customers to remotely manage their machines, whether big or small, anytime and anywhere; with the latest fleet information always at hand. Power Connect is an online portal that enables customers to find specific information about Atlas Copco machinery. In February this year, the Power Connect App was introduced to make it even easier to access and share information.
---