Eaton´s Flat Face Couplings offer machine operators performance and reliability in high pressure applications
18 October, 2017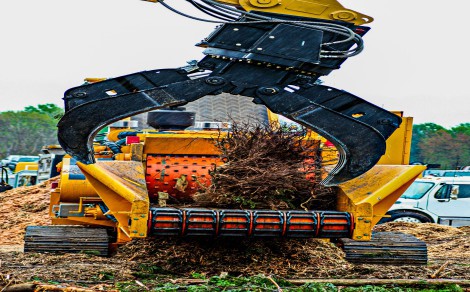 As hydraulic systems are asked to do more – lift heavier loads, move faster, steer more precisely – system pressure is rising while engine compartments are shrinking.
With the market demanding better performance and productivity, as well as improved efficiency, maintenance and downtime costs it is critical that FC products deliver not only high-pressure operations, but also do it in an effective and safe way. Machine manufacturers are forced to innovate quicker so less design and usage complexity is needed for the new generation of the FC products.
With the market demanding this, our newly designed Advanced Flat Face (FF) Coupling Series provides greater performance at higher pressures with higher flow rates. The FF Series Quick Disconnect Couplings are designed to connect top performing hydraulic lines without fluid loss in machines, to improve efficiency. Common applications include agriculture, construction, vehicle truck, bus, railway, marine, on and offshore sites.
Eaton's new FF Quick Disconnect Couplings have outstanding performance which exceeds +64% the ISO 16028 standard, achieving 400 bar in static, steady or non-pulsed applications for working pressure, (with safety feature of burst pressure of 1400 bar) and 350 bar in dynamic applications with moderate hydraulic shocks.
Furthermore, the couplings offer connect under pressure (CUP), an alternative design plug coupling that connects up to 350 bar, with a patented relieve valve the residual pressure. Since depressurizing with tools is no longer needed, there is no damage to the coupling, which avoids machine downtime and maintenance costs.
Additionally, the new FF couplings offer top performing flow rates in the market with up to +74% higher flow rates when compared with ISO 16028 standard. With up to 40% improved flow rates, this newly design FF coupling reduces fuel/energy consumption significantly – and high flow rates even on smaller sizes make possible more flexibility on design by using smaller size hoses.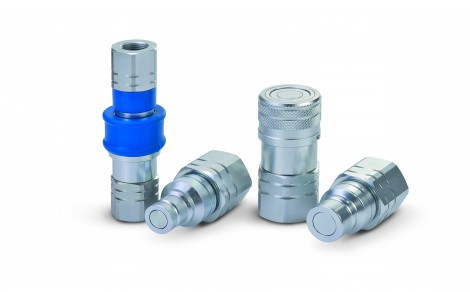 Eaton`s FF couplings new design comes with 'green' Guardian Seal plating, offering now 3 times extended resistance: up to 1000 hours salt spray test corrosion resistance and nickel free plating, offering long and reliable product life in harsh environments.
Field performance is supported by simple and easy to see colour coding coupling connections to avoid crossing mistakes.
---