08 August, 2018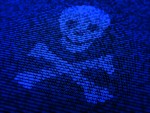 When it comes to dealing with hazardous waste as a business, it's important that your organisation implements an effective waste management. If hazardous waste doesn't get handled in the right way, it can be harmful to humans as well as the environment.
---
24 April, 2018

Few people can make accurate predictions regarding the energy sources we will use in the UK to fuel our homes and businesses. However, at the 2017 Future Energy Scenarios event, the efficiency and future use of shale gas and biomethane were discussed, which has made some in the industry think about their abilities to provide alternative options to other fossil fuels.
---
20 April, 2018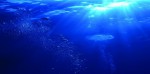 A result of the technological revolution, our society is now more interconnected than ever before. However, despite our dependence on gadgets, glitches still occur and technology can fail us from time-to-time. While the most we have to deal with is a smashed smartphone screen or an unresponsive laptop, what happens if the problem is located deep on the ocean floor?
---
27 March, 2018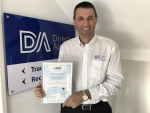 DIRECT AIR & PIPEWORK says its continued commitment to putting the customer first, has resulted in it recently becoming ISO 9001 certified - ISO 9001 is recognised worldwide as the international benchmark for quality within an organisation. The company says by achieving its ISO 9001 certification, it is able to demonstrate to customers and suppliers that the systems it has in place meet the high standards set out by the International Organisation for Standardisation (ISO).
---
12 February, 2018
DIXON GROUP EUROPE, a leading provider of hose and coupling solutions, has launched its new Hose Catalogue. As a specialist supplier of industrial hose and hose assemblies, Dixon says it is amongst a handful of companies certified to the Pressure Equipment Directive 2014/68/EU to manufacture flexible hose assemblies.
---
05 February, 2018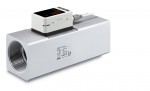 SMC PNEUMATICS says the latest digital flow switch to join the SMC family, the PF3A7#H, monitors the consumption of the main line with a 100:1 ratio. The PF3A7#H is the latest addition to SMC's flow switch family that covers a large flow measurement range and features a clear and easy to read display, which is crucial in monitoring the main line, branch or specific equipment.
---
08 December, 2017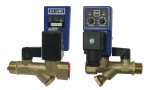 HI-LINE INDUSTRIES, an established UK manufacturer of high-quality compressed air purification equipment, has launched its new HTD condensate drain into the UK market. Featuring an isolation valve for strainer cleaning to 250 micron, the latest-generation HTD offers a 100% ED rated solenoid coil and multi-voltage timer controller to ensure automatic compressed air system drainage.
---
22 November, 2017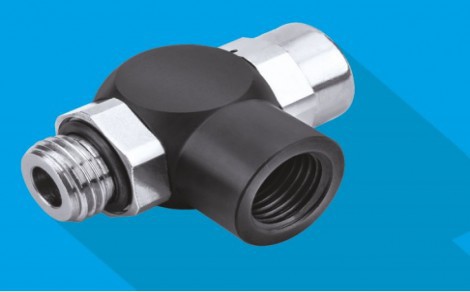 EISELE reports it has supplemented the BASICLINE series 25 with pilot operated check valves for compressed air which can be used ideally in combination with pneumatic cylinders. The components, made of nickel-plated brass are suitable for a variety of applications, such as a safety component in industries or in medical technology.
---
21 November, 2017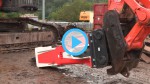 WEBTEC says its latest 'how to' video guides users through the correct installation and set-up of hydraulic attachments such as breakers, hammers and crushers, using the company's innovative DHM Series hydraulic tester. Intended to help construction machinery technicians, from inexperienced operators to skilled personal, the video shows how to test the operating flow and back pressure provided by the excavator to ensure the attachment functions at optimum efficiency.
---
20 October, 2017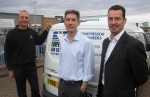 COMPRESSED AIR CENTRE, a leading South East distributor of high quality compressed air products, has been acquired by private entrepreneurs Ben Richardson and Serge Santos.
---
18 October, 2017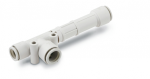 SMC PNEUMATICS reports it has refreshed its ZH body ported type vacuum ejector so that it is more compact, lightweight and easy to mount and says it also has an improved maximum suction flow rate, improving its overall effectiveness and functionality.
---
14 September, 2017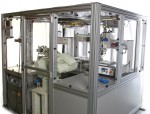 TF AUTOMATION, designer and manufacturer of process automation solutions and supplier of pneumatic and industrial components, says it supports a wide range of manufacturing industries from automotive, aerospace and pharmaceutical, to food and beverage, printing and packaging, and provides special purpose machinery, designed to clients bespoke requirements.
---
03 August, 2017
TRIDENT has announced it is now the sole authorised distributor in the UK and Ireland for Turkish HPT. The company says after three years of testing HPT Piston pumps and motors in the field, response from its partners and clients has been outstanding and the performance of HPT pumps and motors by far outperforms its competitors.
---
11 July, 2017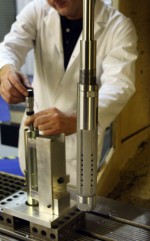 ENGIS UK reports it is offering a tooling solution that transforms bore finishing from a bespoke machine operation and turns it into a standard, repeatable and cost effective machining process that can be undertaken on standard vertical and horizontal CNC equipment.
---
06 June, 2017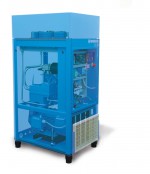 BOGE reports it is saving a leading aerospace engineering and treatment firm significant energy costs. BOGE platinum partner Airflow Compressors reviewed the firm's existing non-BOGE system and shortly after specified and installed two of BOGE's high efficiency compressors.
---