20 October, 2016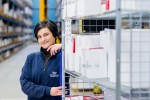 TRELLEBORG SEALING SOLUTIONS has announced it has launched an innovative logistics service to provide a faster inventory and manufacturing process for industrial businesses that is designed to help simplify stock ordering and reduce administration. Users can scan product barcodes to automatically generate orders for replenishment of stock, which will be delivered by Trelleborg directly to a user's production line.
---
19 August, 2016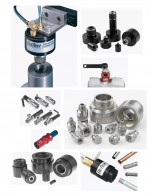 With over 40 years' experience, Tom Parker Ltd is a leading distributor of pneumatic and hydraulic products and has announced that it has secured an exclusive UK distributorship with US company, FasTest.
---
29 July, 2016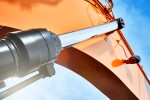 OVAKO reports it has launched a new concept with its Cromax material and one that will deliver cost advantages, while challenging design concepts for hydraulic cylinders.
---
08 July, 2016
RITTAL reports its range of market-leading power distribution systems for enclosures has just been extended and says its popular 185mm Ri4Power busbar provides trusted, safe and compact power distribution within enclosures. The company says its modular system is easy to install in just three steps, and consists of standardised and tested products, all of which meet the requirements of IEC 61 439 for low-voltage switchgear assemblies with design verification.
---
15 April, 2016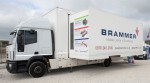 BRAMMER, a leading UK supplier of maintenance, repair and overhaul (MRO) products and services, has announced it will be showcasing its extensive range at Hillhead 2016 between 28th and 30th June.
---
23 March, 2016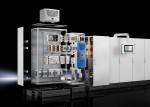 RITTAL reports it will be showcasing some of its leading enclosure technologies at Drives and Controls 2016. Rittal says visitors to its stand D230 will be able to view its innovative modular enclosures, power distribution, and climate control systems, commonly specified as the number 1 choice for protecting critical equipment and says of particular note will be the presence of the new, award- winning Blue e+ climate control system which was launched last year to great acclaim thanks to its outstanding energy savings and flexibility.
---
24 February, 2016

TECH HOSE, based in the South Midlands, is pleased to announce its appointment as the sole UK distributor for Conexa Präzisionsarmaturen. Established in 1985 Tech Hose is a family run business and enjoys a reputation as being a leading regional distributor supplying high quality brands of hydraulic, industrial and pneumatic products to the MRO and OEM markets both within the UK and overseas.
---
10 November, 2015
RITTAL, a leading enclosure and climate control specialist, reports it is launching a new generation of cooling units in the UK. Rittal says the Blue e+ is a major advance for the sector and represents a quantum leap forward in terms of efficiency and cost effective operation.
---
05 November, 2015
DISTAG QCS, a leading UK national industrial components distributor, reports it is strengthening its sales operation across the UK.
---
09 October, 2015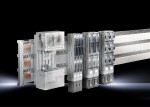 RITTAL says protecting people who work with electrical switchgear is of paramount importance and says it addresses all considerations within its busbar system "Ri4Power 185mm" and its new (Version 6.3) of the Rittal Power Engineering software.
---
09 July, 2015
COLFAX FLUID HANDLING, a business of Colfax Corporation reports it introduced and demonstrated the latest version of its Smart Technology CM-1000 Series smart controller for seawater cooling systems at Nor-Shipping in Oslo, Norway. The company says the CM-1000 adjusts the flow rate of sea water pumps based on the temperature of the ship's fresh water and current cooling requirements, thereby saving significant energy.
---
29 May, 2015
RITTAL reports it has launched a new EC Speed Control, compatible with larger models from the TopTherm EC fan-and-filter unit range (uninstalled air throughputs between 180 m³/h and 900 m³/h).
---
22 May, 2015
With the launch of the PAC50, SICK says it is introducing a specially-developed pneumatic pressure sensor for improved air pressure monitoring with an at-a-glance display to provide clear warnings of crossing pressure thresholds within a target range.
---
16 April, 2015
RITTAL reports there are many and varied benefits to automation which a large number of industry sectors have clearly embraced.
---
06 October, 2014
Kiesling Maschinentechnik, a member of the Friedhelm Loh Group, is a specialist for automation solutions in switchgear manufacture. After a five-year development period, the Averex, reported to be the world's first robotic wiring centre is production-ready. But first, two real-world field tests will be conducted in the second half of 2014.
---