07 March, 2018
NSF Controls – UK designer and manufacturer of solenoids, switches, and a specialist provider of customised electro-mechanical assembly services – has appointed Julian Heyworth as CEO. Heyworth will be taking the lead at NSF Controls to deliver a new strategy for the business.
---
12 December, 2017
Nicola Warning has been appointed as the new CEO of KTR Systems GmbH. Warning succeeds Prof. Dr. Josef Gerstner, who will withdraw from the operating business.
---
08 December, 2017
SKF Wind showcased a wide range of solutions, as well as demonstrated its informative content hub for the wind power industry, at this year's WindEurope exhibition and conference during November in Amsterdam.
---
08 December, 2017

As connectivity and computing power continues to spread throughout industrial enterprises, the availability of data has revolutionised how companies solve issues and adapt to changes. However, producers continue to be challenged by the complexity of making data useful at the right place and time. They also lack in-house expertise for data management from the device through the cloud.
---
08 December, 2017
What opportunities are hiding behind Industry 4.0? Where do the current challenges lie in the international competition? What significance do medium sized companies have? The Minister for Economic Affairs for Baden-Württemberg Dr. Nicole Hoffmeister-Kraut shed some light on these questions among others during a seminar at the competence leader for gripping systems and clamping technology Schunk's premises in Lauffen, Germany.
---
08 December, 2017

The extensive range of proximity sensors available from Sensonics now includes the company's fully integrated PRI Series. Building on its established Senturion proximity probe range, the PRI Series offers a single probe assembly solution with direct processed outputs, eliminating the need for a separate driver.
---
08 December, 2017

Following intensive testing of its SMO series current-loop output pressure sensors, German industrial sensor manufacturer ADZ Nagano has released comprehensive diagnostic information for failure rates, reliability and lifecycle performance that enables users to meet the requirements for functional safety related applications to SIL 2 and PL d.
---
27 October, 2017
At its meeting on 5 October, the Presiding Committee of the Supervisory Board of Schaeffler AG accepted the proposal of the Board of Managing Directors to separate the Automotive Aftermarket from the Automotive division of Schaeffler AG and to set it up as a standalone division, as of 1 January 2018. As a consequence, the Schaeffler Group will divide its business into three divisions – Automotive OEM, Automotive Aftermarket and Industrial.
---
27 October, 2017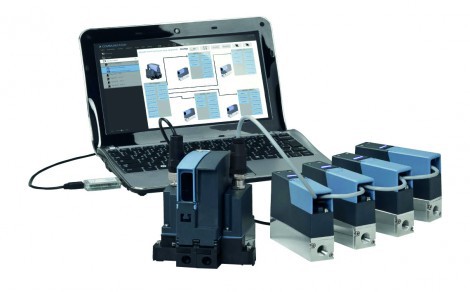 The term 'Industrie 4.0' was originally coined within the context of a project related to the German government's commitment to promoting computer technology within the manufacturing. 'Industrie 4.0' then became the main theme of Hannover Messe in 2011 and almost immediately gained a lot of traction as one of the most important 'on trend' topics within technical journals around the globe.
---
27 October, 2017

Dassault Systèmes has launched Solidworks 2018, the latest release of its portfolio of 3D design and engineering applications. Solidworks 2018 features an integrated, end-to-end solution for the design to manufacturing process that enables businesses of any size to rethink their approach to how parts and products are made and quickly bring innovative ideas to market in today's experience economy.
---
26 September, 2017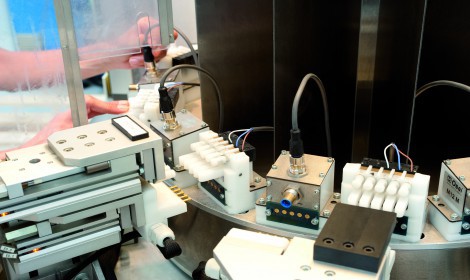 ATAM was established in 1970 with a mission to provide electric coils for industrial applications. Since then, the company has grown considerably and today reinvests 10% of its turnover in technological innovation and training.
---
26 September, 2017
Entering the world of Industry 4.0 is now fast and easy thanks to a standardised and flexible digital infrastructure from Schaeffler. With components equipped with sensors, application-specific solutions, and cloud-based services, manufacturers and operators of machines and equipment can use and apply the Internet of Things (IoT) in practice.
---
26 September, 2017

"What does machine downtime cost the company and how important is it to me to significantly reduce the probability of such an event?" asks Wolf Gerecke, director strategic product management at Aventics. In answer to these questions, Aventics has developed a product that detects and reports wear on pneumatic systems before it can result in a failure.
---
26 September, 2017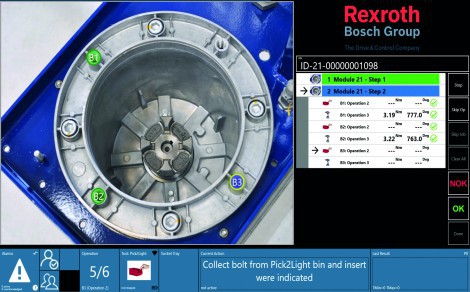 One of the main issues associated with manual assembly processes is human error – with potentially costly ramifications that manufacturers can ill-afford if they wish to remain competitive. To tackle the issue, drive and control specialist Bosch Rexroth has developed a step-by-step virtual guidance system to support workers in a production environment.
---
23 August, 2017
Webtec has introduced a series of new SAE J1939 CAN hydraulic sensors for OEM mobile and industrial applications where customers require real-time monitoring of hydraulic flow, pressure and temperature around the clock.
---