15 May, 2018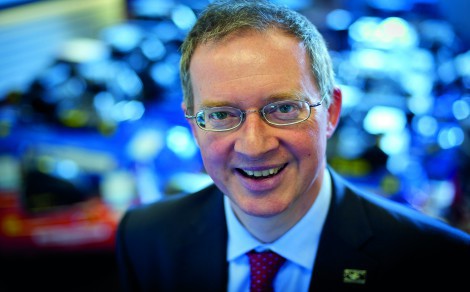 By Stephen Wright, managing director, Thorite (pictured). As a UK distributor, we spend most of our time sourcing products from UK-domiciled companies and also selling products to UK domiciled companies.
---
27 March, 2018
The new Diakont DA78 series electromechanical actuator is now available from Inmoco and compliments the existing Diakont range.
---
27 March, 2018
New pneumatic valve island from Bürkert offers improved flexibility and process safety
---
27 March, 2018

Atos has launched a full range of digital proportional and conventional valves designed for functional safety and offering standard axis motion control.
---
27 March, 2018
Camozzi has expanded its technical offering with the appointment of Tim Lobley in the role of technical applications manager. Lobley, an electrical specialist, started his career as an apprentice at Cottam Power Station, Newark, before moving on to become a service engineer and maintenance manager with a compressed air specialist.
---
16 February, 2018

By Giorgio Guzzoni, product manager, Metal Work Spa.
---
26 February, 2018
The latest digital flow switch to join the SMC family, PF3A7#H, monitors the consumption of the main line with a 100:1 ratio.
---
26 February, 2018
The extensive Elesa range of standard machine elements is designed around the needs of manufacturing in all industry sectors, many of which were on display at the recently held 2018 Southern Manufacturing Exhibition.
---
26 February, 2018
Camozzi's new Series H8000 fittings have been purpose designed to cope with the rigorous demands of dirty and dusty conditions, making them ideal for challenging working environments including welding robots, cutting, cement plants, off highway and paint spraying.
---
26 February, 2018
By Franck Roussillon, European product manager for actuators, Parker Hannifin.
---
08 December, 2017

Bonomi has expanded its Valpres stainless steel ball valve with ISO 5211 Pad range to include a 3" version.
---
08 December, 2017

A lower energy consumption for compressed air applications, actuators under control at all times, and adaptability to new conditions: At the Motek 2017 Aventics and Boge Kompressoren have shown how these requirements can be met. The two companies have intelligently networked compressed air generators and compressed air consumers with their joint project, the Smart Pneumatic Grid.
---
27 October, 2017

Emerson will launch its new Valve Block System at Compamed 2017, in Dusseldorf, Germany, in November. The valve block system is the latest of a broad selection of products, designed specifically for the use of OEMs in the analytical and medical fields.
---
27 October, 2017

Ingersoll Rand has launched the VT 26 and VT 45 turbine grinders – four new, robust pneumatic grinders with turbine technology designed to deliver more power and extreme durability in a light and compact body.
---
27 October, 2017
Following a period of sustained growth, IMI Precision Engineering has appointed Christophe Bouvet as European managing director of industrial automation, to oversee its business development strategy.
---