Leading experts appointed to AI Council to supercharge the UK's artificial intelligence sector
05 July, 2019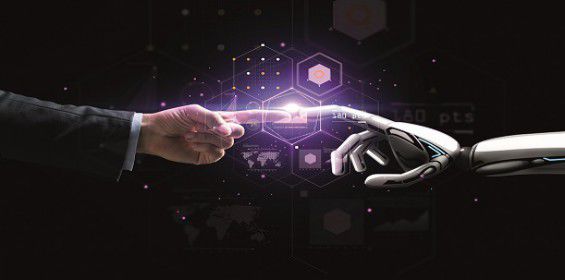 Brilliant mix
Tabitha Goldstaub, AI Council Chair, said: "I'm thrilled the AI Council membership has been announced, convening a brilliant mix of experts who have agreed to offer their time, experience and insight to support the growth and responsible adoption of AI in the UK. If we are to grasp the full benefits of AI technologies it is vital all of the AI community comes together and works with the AI Council to create an open dialogue between industry, academia and the public sector, so we can see social and economic benefits for all of society."
Dame Wendy Hall, Regius Professor of Computer Science at the University of Southampton and AI Skills Champion, commented: "It is wonderful to see the recommendations of the AI Review that I co-authored coming into reality with the announcement about the AI Council. I am delighted to be joining the Council as the UK's AI Skills Champion. AI is hugely important to the UK's growth and global reputation, and the work of the Council will seek to improve the understanding of AI across the UK to encourage diversity across the sector."
Sue Daley, associate director of Technology and Innovation, techUK, added: "Realising the full potential of AI is not something that government, industry, academia or civil society can do alone. Working together is how we will make the UK AI ready and increase the adoption and use of AI technologies that can make a real difference to people's lives. That's why today's announcement of the AI Council members is another important step forward. The Council has a key role to play in ensuring the UK government has access to the insights, input and expertise we need to remain a world leader in AI. techUK looks forward to working with the Council to drive the development and adoption of AI in a way that benefits everyone across society."
The intention is for the AI Council to cultivate and encourage a much wider representation of experts to focus on specific topics which will initially include, but not limited to, data & ethics, adoption, skills and diversity. This will allow the broader AI community to work together to drive towards solutions and engage in making the UK a leader in the AI and data revolution.
Confirmation of the AI Council memberships comes on the first anniversary of the AI Sector Deal, a billion-pound joint Government and industry deal to put the nation at the forefront of emerging technologies. Since the launch in 2018, the AI Sector Deal has:
• Established the Centre for Data Ethics and Innovation, a body convened to provide independent, expert advice on the measures needed to enable and ensure safe, ethical and innovative uses of AI and data-driven technologies
• Announced 16 new Centres for Doctoral Training at universities across the UK delivering 1,000 new PhDs over the next five years
• New AI Fellowships to attract and retain the top AI talent led by the Alan Turing Institute
• The first wave of industry-funding for new AI Masters places at leading UK institutions
• Five new centres of excellence across the UK for digital pathology and imaging, including radiology and using AI medical advances
• Announced new research projects that will consider how AI can be applied in the legal and accountancy sectors
• Partnered with the Open Data Institute to explore the potential of data trusts, tackling illegal wildlife poaching and reducing food waste
---