Plain sailing for Airia
07 March, 2019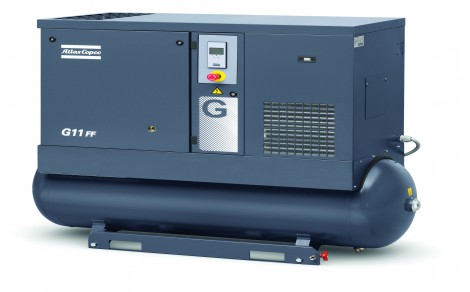 Ultimately, the technology's benefits will be felt far and wide. The Rona Sailing Project is one of the oldest Sail Training organisations in the UK, established for over fifty years. In that time, they have taken over 20,000 young people to sea and given them the experience of a lifetime, greater self-confidence and a new perspective on the world. With active support from a dedicated full-time team of four plus 400 volunteers, the Project can continue to touch the lives of a large and disparate group of people that all significantly benefit from an experience at sea.
Atlas Copco's G11 compressor is part of the G7 – G15 EL series and is quiet, efficient, powerful and reliable. It also features a patented, powerful rotary screw element which permits a 100% duty cycle, while offering a free air delivery increased by up to 3% compared with previous models.
Operating and maintaining the compressor is simplified by BASE, an electronic controller offering advanced monitoring and control functions.
www.atlascopco.co.uk/compressors
---