Monsanto case reaffirms that robotics will shape the future of agrochemicals
11 October, 2018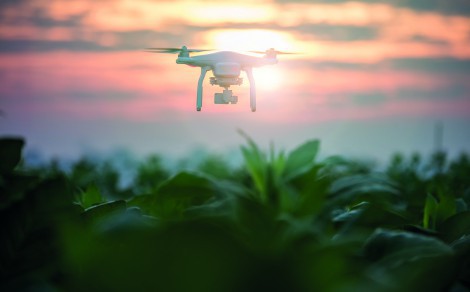 This technique is only set to improve. The algorithms will certainly get better with practice or more real data. The cost of data acquisition, management, and analysis will only further fall. And the fleets of unmanned small robots will increasingly become sufficiently productive to compete with large manned agricultural vehicles. All these technologies have significant upside potential whereas the existing technologies has long matured, making only small incremental gains.
So, what will all of this mean for the agrochemical business? We believe that agrochemicals companies have no choice but to become intricately involved with robotics and AI. These two technologies will shape the future of their business. The advent of precision see-and-spray technologies will drastically impact on the volume and type of the chemicals employed, potentially transforming the business from one in which they sell bulk non-selective chemicals towards one in which they sell many specialised selective chemicals tailored to various plants. Furthermore, the value chain will become more digitised with data and intelligence capturing a more significant part of the overall value. This will inevitably enable new data-based farm management techniques in which agrochemicals are used differently than today.
Self-reinvention
This self-reinvention by agrochemical companies needs to start soon. It will not be as easy or an overnight transition. It requires that agrochemical companies build up new skillsets and establish new technologies and business models. It will also somewhat blur the boundaries between tool making and chemical suppliers as the two become intractably intertwined.
It might that incumbent companies become tempted to not act since today their current practice remains more productive and lower cost than emerging alternative technologies including robotic based solutions. But such companies forget the direction of technological travel at their own peril. Agricultural robotics will shape the long-term future of agrochemical business.
This long-term future however may be upon us sooner if similar court cases put legal restrains on the current technology, raising its risk and costs, and if herbicide-resistant weeds continue their rapid march across areas in which such chemicals are heavily used.
To learn more read the IDTechEx Research report Agricultural Robots and Drones 2018-2038: Technologies, Markets and Players. It offers a detailed analysis of the short-, medium- and long-term future of agricultural robots and drones. This report includes IDTechEx's most plausible forecasts based on their technology roadmaps, suggesting that the market will plausibly grow to $35 billion by 2038. It provides coverage of the key global trends, main players, and critical enabling technologies that will shape the future of this technology.
---