Polymer Training & Innovation Centre protected by Bunting drawer filter magnet
29 May, 2018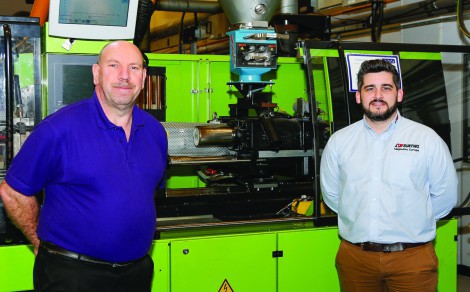 Bunting also supplied drawer filter magnets for use in the classroom and the Polymer Training & Innovation Centre plans to incorporate 'metal separation as one of the course topics. Bunting commented that the drawer grate magnet is widely regarded as standard for the plastics industry and the company has supplied thousands to plastics manufacturing operations globally.
"It is great that delegates are able to see, in practice, the importance of having good magnetic separation equipment in the plastics process," said Tom Higginbottom, Bunting's sales engineer. "Even with virgin raw materials, there is always a small amount of fine ferrous metal contamination and there is always the risk of larger tramp iron that could seriously damage the injection moulding machine."
Apprenticeships and funding
The Polymer Training & Innovation Centre recently staged the Technivation event at its newly upgraded training facility in Telford. During the day a series of short technical presentations were given, together with the opportunity to experience the Polymer on-line simulation software, and the chance to talk with primary and secondary equipment suppliers; including Bunting Magnetics. Visitors were able to learn more about Polymer apprenticeships and funding and discuss their organisation's own training requirements.
---