Brexit – the current state of play
15 May, 2018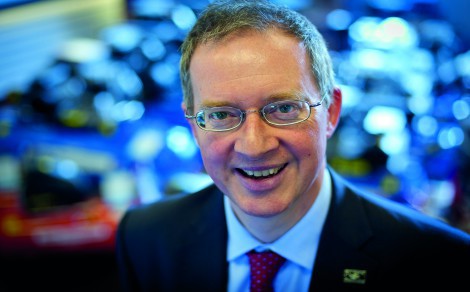 By Stephen Wright, managing director, Thorite (pictured). As a UK distributor, we spend most of our time sourcing products from UK-domiciled companies and also selling products to UK domiciled companies.
However, a lot of the goods that we sell originate from overseas; indeed, some are directly sourced from abroad, being shipped directly to us overnight from providers' warehouses in countries such as Germany. So, it is the practicalities of trade that are particularly important to us.
Earlier this year I attended a briefing with HMRC and the Treasury on proposals for future customers arrangements. My aim was to gain a clearer insight into plans regarding overnight shipments and how this could affect us as a company.
For example, I wanted to know if there was a likelihood that we would need to carry more buffer stock in the UK, and I wanted to know if the plans might cause our European suppliers to reconsider whether they should increase their prices in order to cover their costs when shipping goods to the UK.
Lacking clarity
A few months on, and the picture is not much clearer. Director of overseas trade specialist, Chamber International, Tim Bailey, says: "This whole issue is a major concern to UK sectors with complex supply chains, such as the motor industry.
"The UK Government set out proposals in a paper in August 2017 which aspired to 'A highly-streamlined customs arrangement between the UK and the EU, with customs requirements that are as frictionless as possible'. However, from EU comments it currently seems unlikely that any new customs arrangement can be as frictionless as the UK has enjoyed in the EU.
"It may not be helpful to speculate on negotiations which still have to take place but it is clearly in the UK and EU's interests to reach agreement on a system which can run as smoothly as possible for both parties.
"Businesses involved with international trade are, by nature, problem solvers and by making the right preparations now and during the one-year transition period, when we will know what the new customs relationship will be, I'm confident that UK businesses will be able to adapt to whatever is agreed."
Political grandstanding
We have all seen a lot of political grandstanding – both from the UK and the EU – regarding Brexit, but this doesn't help in terms of what businesses want, which is a simple and easy transition to a new arrangement that is as agreeable as possible to all parties concerned. Currently, we have little idea as to what the new arrangements will be and whether they will be in our best interests.
Business is good for us at present, but we, and other UK SMEs, as well as the larger organisations, need a clear picture as to what lies ahead. Without a clearer idea of what we will need to comply with in a couple of years' time, an increasing number of companies may start making plans to offshore some of their assets or even move their bases to somewhere outside of the UK.
I recognise that it isn't a perfect world in terms of our existing tariff arrangements. However, having heard some of the alternative plans I believe what we need is something as close as possible to what we currently have.
The more restrictive the barriers to trade, the more potentially injurious it could be for both UK companies and the EU companies who want to supply their goods to the UK. I am also concerned with the potential non-tariff barriers being put in place by ex-EU partners; this is possibly the biggest threat to free trade.
Flexibility
At the moment, I think the wisest strategy for UK companies is to just get on with things, but wherever possible have flexible plans in place to accommodate the new rules as they are announced.
I certainly think this is the best policy at SME level. The large PLCs may have more representation with Government, but it is important that the smaller companies also have their voices heard.
---