27 March, 2018
Hard-hit businesses in the construction sector are continuing to suffer from steadily increasing delays for their invoices to be paid, according to Funding Options, the online business finance supermarket.
---
27 March, 2018

The best way for buyers to protect themselves and their customers from counterfeit bearings is purchasing only from a reliable source – such as direct from the manufacturer or through a certified distributor, says Martin Ryan, industrial distribution director for Schaeffler UK.
---
27 March, 2018
British Fluid Power Association and British Fluid Power Distributors Association member companies FPE Seals, MP Filtri UK and IMI Precision Engineering outline some of the current key areas of discussion within the food & beverage industry and consider how to aim to achieve optimum performance.
---
16 February, 2018

Trelleborg Sealing Solutions showcased its sealing technology specifically developed to meet the demands of accessing unconventional wells. The sealing company unveiled its wide range of approved sealing materials for subsea systems at the recently held Subsea Expo Conference & Exhibition in Aberdeen.
---
07 March, 2018
Bosch Rexroth has introduced Hägglunds Inside Intelligence, a new connectivity suite that provides customers with instant analysis, real-time advice and condition monitoring of Hägglunds hydraulic drive systems.
---
07 March, 2018
Trelleborg Sealing Solutions has many years' experience and knowledge of sealing technology and applications in a wide variety of industries; from aerospace to healthcare & medical, oil & gas to automotive.
---
07 March, 2018
Moog Inc. has been recognised by Embraer, S.A. as a 2017 Supplier of the Year for new development. Mark Trabert, president of Moog's Aircraft Controls Segment, received the award on behalf of the company at Embraer's recent Global Supplier Conference in São José dos Campos, Brazil.
---
16 February, 2018

To analyse the long-term performance and reliability of hard working valves and pumps, serial innovators Manchester-based Bifold Group has adopted radio frequency-based torque transducers from Sensor Technology Ltd for two of its specialist test rigs.
---
12 December, 2017
This issue of Hydraulics & Pneumatics marks its 21st anniversary. To celebrate this milestone, a number of prominent spokespeople within the fluid power and wider motion control sectors consider some of the key technological, political and legislative changes that have come to pass over the past two decades.
---
08 December, 2017

Dimitar Atanasov of Eaton Hydraulics looks at some common causes of hose failure and offers practical advice on how to mitigate against.
---
12 December, 2017
Southern Manufacturing & Electronics turns a respectable 20 years old in 2018. However, upstaging even that worthy achievement is perhaps the still bigger news that, from 2018 onwards, the show will move into a new permanent venue for the first time.
---
12 December, 2017
Farmers, contractors and other rural businesses looking to improve their bottom line have an excellent opportunity to quiz hundreds of manufacturers and suppliers of farm machinery, equipment and agricultural services when the LAMMA show returns to Peterborough in January.
---
08 December, 2017
Trelleborg's engineered products operation has supplied a bespoke, flexible rubber membrane to Wetfeet, a €3.46 million, three-year research and development project designed to foster the exploitation of ocean wave energy.
---
26 October, 2017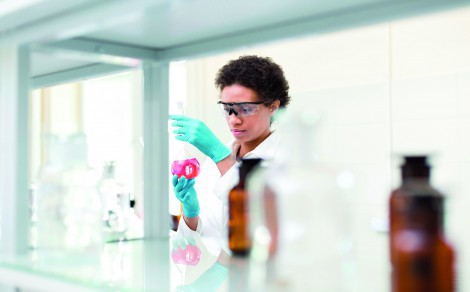 By Andrew Hepher, vice president technology, Shell.
---
27 October, 2017
A Synchoist load positioning system, from Enerpac Heavy Lifting Technology, has been used by Finnish wind power production company, Suomen Hyötytuuli Oy, for the installation of gravity base foundations at the Tahkoluoto Offshore Wind Farm, Pori, Finland. The Tahkoluoto Wind Farm is said to be the world's first offshore windfarm designed for operation in ice conditions.
---