08 December, 2017
Users in research and industry increasingly rely on dry and robust vacuum solutions, which will also provide flexibility of use. With the modernised, air-cooled ScrollVac plus, Leybold offers a new uncomplicated, reliable fore vacuum pump, which exactly meets this requirement profile.
---
08 December, 2017

Steve Matthews, QSHE manager UK & Ireland, Atlas Copco, looks at the potential hazards involved in compressed air use and asks how aware is industrial management of the preventative measures that can be taken, the scope of current pressure regulations and the legal obligations of compliance.
---
08 December, 2017

Ingersoll Rand has announced the QX Series Cordless Torque Multiplier – a high-torque fastening tool for industrial applications that achieves up to 2000 Nm of torque. Built upon the QX Series platform, the Ingersoll Rand Cordless Torque Multiplier employs advanced technology, communication and control features to ensure accurate, repeatable bolting for torque-critical joints.
---
12 December, 2017
Edinburgh-based company Vert Rotors, manufacturer of very small but powerful air compressors, has appointed Geoff Kermode as head of Research and Development.
---
27 October, 2017

Boge has launched its S-4 screw compressor, which, according to the company, offers ultra-low energy consumption, whisper-quiet operation and exceptionally easy maintenance.
---
27 October, 2017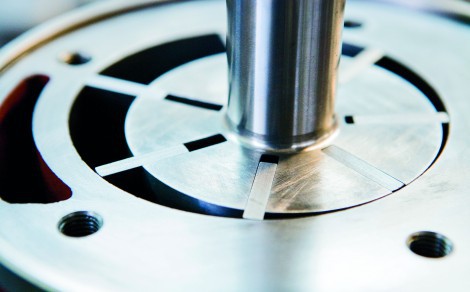 Although screw air compressors account for a large share of the market, vane technology can also save a significant amount of energy, deliver high performance and offer reliability. Andy Jones, managing director of Mattei Compressors, offers five reasons why he believes vane compressors give screw a run for its money.
---
27 October, 2017
Beko Technologies, the specialist for the processing of compressed air and compressed gas, has launched a new generation of compressed-air filters onto the market with its Clearpoint 3eco.
---
27 October, 2017
Beaumanor has launched a high-specification range of PVC hose reels in hard wearing cases.
---
27 October, 2017
For an increasing number of large vehicle repair shops and some small businesses, the design and aesthetics of service centres and customer areas is becoming increasingly important.
---
27 September, 2017

One of Holroyd Precision's TG 350 rotor grinding machines is set to bring higher levels of accuracy and speed to a leading Japanese manufacturer of rotors for refrigeration compressors.
---
27 September, 2017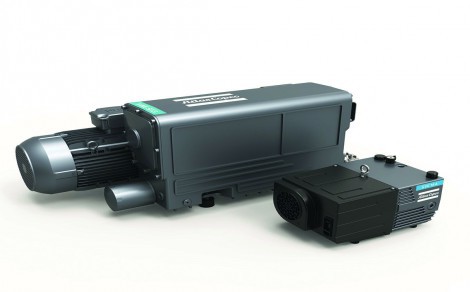 By Richard Oxley, vacuum product manager for Atlas Copco UK.
---
23 August, 2017
Atlas Copco has extended its range of variable speed driven vacuum pumps with the addition of three models offering flow rates up to 5004 m3/h. The new GHS 3800-5400 VSD+ rotary screw pumps are particularly suited for large industrial vacuum users in the UK's glass, plastics, canning and food packaging industries. Companies in these sectors stand to reduce their energy consumption by up to 50% if they upgrade their existing centralised vacuum systems or switch from using multiple, decentralised point-of-use pumps to a central vacuum system based on one or two super-efficient GHS VSD+ machines.
---
23 August, 2017

A state-of-the-art variable speed air compressed air system from Boge is saving money and energy at celebrated pottery manufacturer Emma Bridgewater's busy factory in Stoke-on-Trent.
---
23 August, 2017
SPX Flow has introduced the new FLEX Series energy saving refrigerated air dryer by Hankison. SPX Flow comments that the FLEX Series refrigerated air dryer utilises the latest advancements in heat transfer technology, and offers an innovative approach to efficiently remove liquid from compressed air. The company adds that the high-performance unit uses Phase Change Material (PCM) to achieve substantial energy savings, with a potential return on investment of one to two years.
---
25 August, 2017
Compressor and vacuum pump manufacturer, Gardner Denver, has appointed Charles Joel as its new global Internet of Things (IoT) and analytics director. He will be responsible for shaping the digital transformation of Gardner Denver and developing the company's 'iConn' IoT platform for connectivity and analytics.
---