22 May, 2014
Diversified Italian producer of power transmissions and fluid power, PMP Industries S.p.A., and German manufacturer of comprehensive heavy duty hydraulics, Linde Hydraulics, have entered into a global strategic alliance. The agreement broadens each company's product portfolio, sales channels and regional coverage. Customers in construction, agriculture, forestry, mining and other mobile machinery segments will benefit globally from complete drive system solutions for self-propelled machines in both – open and closed circuit applications. Linde will offer PMP's wide range of swing, track and wheel drives, along with hydraulic plug-in motors while PMP will add Linde's sophisticated range of heavy duty hydraulic pumps, motors and main control valves to its portfolio. The alliance particularly leverages Linde's technological advantage of its industry leading load sensing valve technology LSC for superior efficiency and productivity. The alliance enables both partners to offer system solutions by synchronising individual components while optimising their performance. Both companies will offer the other party's products through their own extensive sales and service networks to utilise individual regional strengths. Linde Hydraulics is well-positioned in established in Western markets while PMP is particularly strong in growth regions. Through the alliance, both companies intend to significantly expand their market shares in the respective hydraulic and power transmission segments by 2018. "This important strategic alliance will not only support our ambitious growth targets, it will also help us exceed them," said Luigino Pozzo, CEO and founder of PMP Industries. "Linde's open loop hydraulic portfolio is superior in efficiency and productivity. Their products will complete our portfolio and give us additional competitive edge. Our joint technological package will be unique in the entire industry and increase our customers' market success." Thorsten van der Tuuk, executive vice president sales, marketing, research & development at Linde Hydraulics, remarked: "The partnership with PMP is a perfect strategic fit. It enables us to offer complete system solutions to our customers – out of a single hand. They will benefit from superior quality and commercially highly competitive technology and therefore add increasing value to their products. PMP brings a wealth of experience and industry knowledge into this partnership, opening doors for additional growth opportunities."
---
22 May, 2014
Atlas Copco Compressors UK has achieved three new certifications for its operations in the UK following the completion of a nationwide training programme focusing on the management of quality, health & safety and environmental impact. The triple certification comprises ISO 9001for quality, ISO14001 for environment and OHSAS18001 for safety. Steve Matthews, Atlas Copco's newly appointed QSHE manager said: "Achieving these global benchmark standards adds to the company's credibility and boosts confidence in its products and services. It demonstrates the company's determination to deliver quality systems through tested procedures, while ensuring its management systems provide staff focus and discipline within a compliant framework." The ISO 9001 standard relates to quality management systems and is designed to help organisations ensure that, while meeting statutory and regulatory requirements related to their products, they are able to increase customer and stakeholder satisfaction through the delivery of quality products and services. The ISO 14001 standard is an integral part of the European Union's Eco-Management and Audit Scheme (EMAS), which concerns performance improvement, legal compliance and reporting duties. OHSAS 18000 is an international occupational health and safety management system specification, designed to minimise risk to employees and implement improvement to an existing OH&S management system. Atlas Copco has also set its sights on achieving ISO 50001 and plans to help customers secure a 20 per cent improvement in energy efficiency by 2020.
---
22 May, 2014
Eriks Sealing Technology has opened a new development cell specifically designed for the rapid prototyping of oil & gas sealing products. The new facility, which is housed in the Birchwood Science Park in Warrington, incorporates a high-spec twin-spindle, large-diameter Mazak Integrex i-series multi-tasking machine capable of machining metals, rubber and functional thermoplastics, alongside the latest moulding and mechanical seal assembly facilities. The new cell will be exclusively for the development of functional prototype sealing products, in particular the many complex shapes and sizes demanded by the oil and gas sector. The cell is designed specifically to support Eriks' customers in bringing new products to market quickly. The development cell is located alongside the polymer materials laboratory which has achieved ISO 17025 qualified laboratory status and the mechanical applications laboratory, which contains numerous application specific test rigs. Customers using the cell will also benefit from the know-how of Eriks' global materials team, which uses the company's long established expertise within the oil & gas sector to advise on the most appropriate materials for oil and gas applications. The new development cell exceeds the previous 3D prototype printing capability for fit-only testing to meet the growing needs of customers that require functional prototypes. Mick Holland, general manager of Eriks Sealing Technology, commented: "The oil & gas sector is exceptionally dynamic with short lead times for new products. The new development cell will enable customers to rapidly prototype new sealing products, eliminating unnecessary delays and significantly shortening the timescales for bringing new products to market."
---
22 May, 2014
Oil and gas engineering specialist, EnerMech, has extended its international presence in the cranes and lifting and valves sectors with two acquisitions in the US and Africa. The combined value of the deals is said to be approximately £4 million and are forecast to add an extra £25 million to group revenues over the next three years. Aberdeen-headquartered EnerMech provides a range of mechanical engineering services to the international energy industry, employs more than 2000 staff across 30 locations and the company expects 2014 revenues to exceed £280 million. In the US, EnerMech has bought Louisiana-based Diversified Oil Field Service Inc (Diversified), while in South Africa valves specialist Control Valve Technology (CVT) has joined the EnerMech stable. Diversified has a 20-year pedigree of providing crane inspections, repairs and maintenance services to the offshore industry throughout the Gulf of Mexico, in addition to hydraulic repair, testing and design, equipment rental and cranes sales. The acquisition is a strategic move to develop EnerMech's crane offering in the USA, Mexico and other Latin American countries including Trinidad, Venezuela and Brazil, but it will also create additional opportunities for EnerMech's other six business lines including hydraulics, hose integrity management and equipment rental. Diversified president Stan Elmore, co-owners Nathan Charrier and Ernie Guth and their 20-plus staff have transferred to EnerMech. The cranes business line will continue to operate from Diversified's 17,000 sq ft facility at Slidell and there are plans to open a second Louisiana base at Lafayette to service central Gulf of Mexico operations. [subhead] £20 million investment programme The acquisition of Cape Town-based CVT is part of a three-year £20 million investment programme to build a strong infrastructure across Africa, which has to date included the acquisition of cranes and load testing business Water Weights International SA, establishing a presence in Nigeria, Ghana and Angola, a trading entity in Mozambique, and the opening of new regional headquarters and workshop facilities in Cape Town, South Africa. CVT provides servicing, refurbishment and sales of control and safety valves used in the energy, mining and petrochemical industries. The company has a number of long-term customer relationships and has successfully executed projects in South Africa, Angola, Nigeria, Ghana and the Middle East. CVT's 19 staff and owner Stephen David will transfer to EnerMech and David will lead EnerMech's valves operations in Africa, alongside newly appointed regional director Jean François Roche, who joined EnerMech in February and is a former managing director of Société Générale de Surveillance in Algeria. The deal gives EnerMech access to a facility to support offshore rig repair work at Saldanha Bay in the Western Cape and the company said the new partnership will allow the introduction of other service lines to CVT's existing client base. [subhead] Excellent platform EnerMech CEO, Doug Duguid, said: "Both acquisitions will extend our service provision in the US and Africa, which are both extremely important regions for our future growth. At the same time, adding Diversified and CVT to our portfolio gives us an excellent platform to introduce our other services to their respective client bases. "Both businesses are profitable and highly respected in their sectors and combined with EnerMech's more developed infrastructure and fiscal strength, they will be key building blocks as we expand our cranes and lifting services in the Americas and our valves operations and across sub-Saharan Africa. "Our philosophy of establishing a strong local presence and infrastructure, using wherever possible the skills of a local workforce, and investing in training and the latest equipment, will bring long-term dividends both for us and our clients."
---
30 April, 2014
Hydraulic adaptor and fittings provider, Burnett & Hillman, sponsored London Marathon 2014 runner Lucy Burnett, in aid of PSP (Progressive Supranuclear Palsy) and Cancer Research. Lucy completed race in 5 hours 53 minutes and raised a total of £3600. She also held a horse racing event this month, which raised £2031. All the money raised will be split between the two charities. Lucy is the wife of Burnett & Hillman's production engineer, Daniel Burnett. She started training on 29 September last year with no prevous running experience. Daniel Burnett commented: "This was a huge challenge for Lucy as we have two children under 6 years and my wife had to fit her training around the children." Roy Hillman, founder owner of Burnett & Hillman, passed away with PSP in November 2013 after battling with the illness for over 8 years. For information about PSP and how to donate to the PSP Association, visit www.pspassociation.org.uk, or email marathon@pspassociation.org.uk.
---
30 April, 2014
A few weeks before Seawork 2014 – to be held from 10 to 12 June at ABP Port of Southampton – the organiser of the on-the-water commercial marine exhibition, Mercator Media, reports that it is experiencing a surge of sales to exhibitors. Now in its 17th year, demand for sites in the halls, on the Quayside and on the pontoons has outstripped all previous years. At the end of March, the Seawork sales team reported that, of the 60 berths, only four finger berths remained available and, of 250m of Quayside, a mere 30m remained unsold. It is a similar story in the three exhibition halls. Andrew Webster, CEO of Mercator Media, commented: "Despite demand leading us to expand the exhibition by 15 per cent into Hall C and along the Quayside for 2014, sales of sites are being confirmed at a rate that leaves no doubt this year's Seawork will be bigger than ever – and the diversity that represents will deliver yet more visitors. Commercial marine professionals know that Seawork is the place to find out how to make their business operate quicker, slicker and more profitably." All five continents represented Among the expected catalogue of 600 exhibitors, the representation from overseas is already good with all five continents represented and a particularly strong showing from European maritime countries, including the Netherlands (13 exhibitors) and Scandinavia (12). The layout of the exhibition, which includes special interest Pavilions for diving, maritime security and renewable energy, has proved popular with exhibitors and visitors, with the Ship Building and Ship Repair Pavilion enjoying a spate of enquiries in the first quarter of the year. The Small Business Enterprise Zone, which extends to over 100 stands, is also proving popular, as it offers a cost-effective entry point to the commercial marine industry for start-ups and SME's with all the benefits of an internationally recognised, targeted exhibition. www.seawork.com
---
30 April, 2014
Linde Hydraulics and the Eaton Corporation are extending their global strategic alliance ahead of schedule. As a result of this extension, the agreement – which has been in existence since 2010 – will be systematically expanded and oriented towards achieving further international growth. In the future, the collaboration will also centre around extending the two companies' product lines and expanding sales channels, as well as focusing on the regional presence of both companies. The continued cooperation ensures that customers of Linde Hydraulics and Eaton can enjoy access to the entire range of products and services offered by both companies, which include the high-pressure axial piston pumps, high-pressure axial piston motors and valves from Linde Hydraulics, as well as the medium-pressure axial piston pumps offered by Eaton. To date, the way in which both companies' regional offerings have been linked together has produced spectacular results – and these products and services are set to be brought even closer together in the future. In particular, the two partners plan to combine their strengths in the emerging markets of South America, Southeast Asia (including Vietnam, Thailand and Indonesia) and India. Improved access In the future, customers in these markets from the construction, agriculture, material handling, mining and industry sectors will have significantly improved access to all types of technology relating to hydraulic systems as well as to the comprehensive range of services. This level of access will be possible due to the fact that, in these regions, the independent distribution channels of Eaton and Linde Hydraulics are also set to offer each other's products and services. The cooperation between the two companies, which has thus far proven very successful, will also continue in the regions of Europe, North America, Middle East and Africa. Thorsten van der Tuuk, executive vice president sales, marketing, research & development at Linde Hydraulics, commented: "We are looking forward to further developing the successful cooperation between Linde Hydraulics and Eaton in the future. By extending and expanding our cooperation along with the additional regional distribution capabilities of our Asian partner Weichai Power, all customer groups will benefit from an extremely comprehensive and globally available product and service network.
---
30 April, 2014
Eriks UK has maintained its high levels of employee engagement and development with Top Employer Certification for the second successive year. The certification, from the Top Employer Institute, is recognition of the outstanding working conditions available to employees in the company and continued commitment to developing its people. The Top Employers Institute globally certifies excellence following a comprehensive audit of each applicant company's human resources policies and practices. In the UK, Eriks joins other certified blue chip companies, including Bentley, Lloyds of London, Orange, Rentokil and St Gobain. Eriks achieved high marks across all major categories and, according to the judges "demonstrated its leadership status in the HR environment, always striving for optimum employment practices and to develop its employees." Specifically, Eriks scored highly for its employee communication, particularly its participation structures, forums and internal groups including the use of social media as a communication tool. The judges also highlighted the company's development initiatives including its use of job rotation programmes, graduate development and its coaching and mentoring programmes. Denny Wood, human resources director for Eriks UK, commented on the award: "We are delighted to once again be recognised as an outstanding employer by the Top Employer Institute. The accreditation is the result of considerable planning and hard work which has created our industry-leading HR and benefits structure and the communication channels, which ensure that all employees are aligned with our corporate objectives and feel part of the Eriks team."
---
29 April, 2014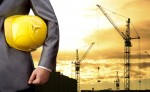 Many major engineering employers, taking a positive outlook on growth prospects, recently looked for their next generation of staff at the National Engineering & Construction Recruitment Exhibition (NECR), held at Birmingham's NEC on 4 and 5 April.
---